13.

Depending on your ~hardiness zone~, March is the earliest you might begin planting a vegetable garden.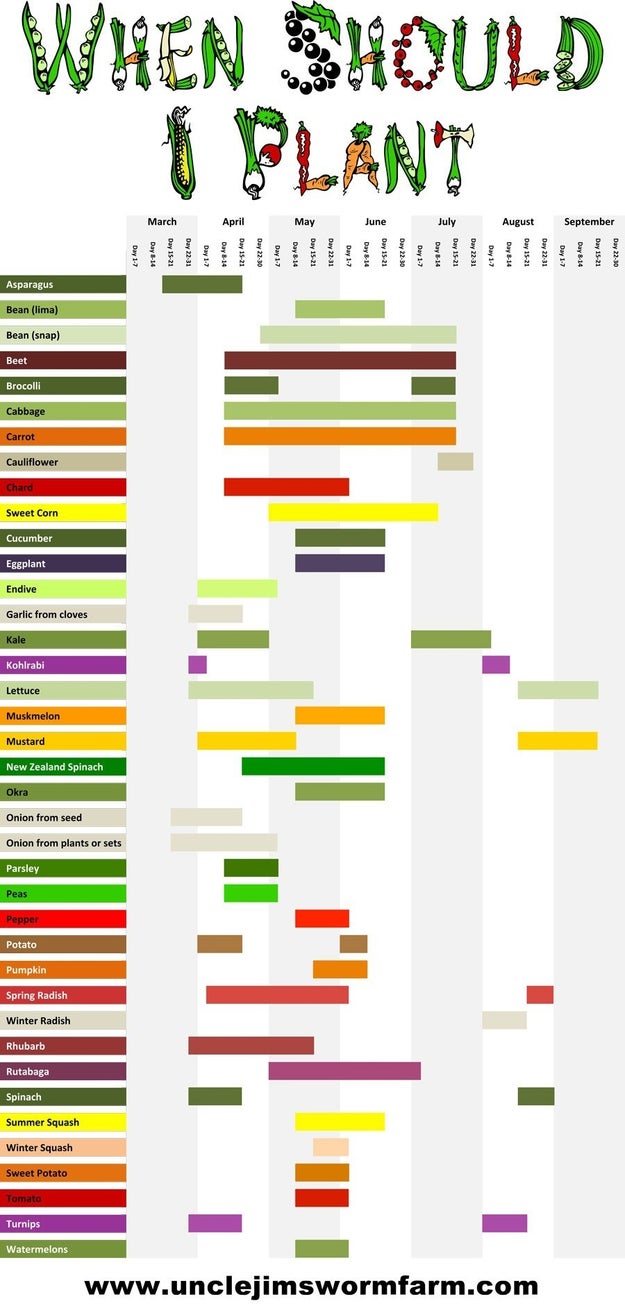 This helpful chart is from Uncle Jim's Worm Farm, but your vegetable-planting schedule will vary depending on where in the country you live. The USDA has a handy Hardiness Zone Map, and you can find a more detailed planting schedule here.
14.

Or, plan and build your own vertical window farm to grow veggies and herbs in your tiny apartment.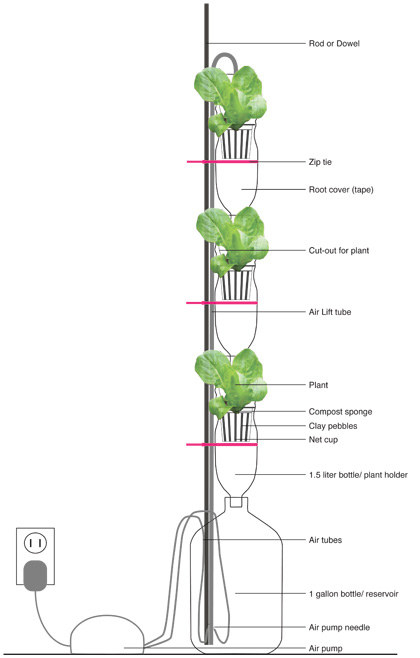 Learn more about window farming at Mr. Kate. The website that used to sell kits for this project doesn't exist anymore, but you can learn how to DIY your own using plastic water bottles.
15.

Now that you know what to do, pick your top six and and write 'em down.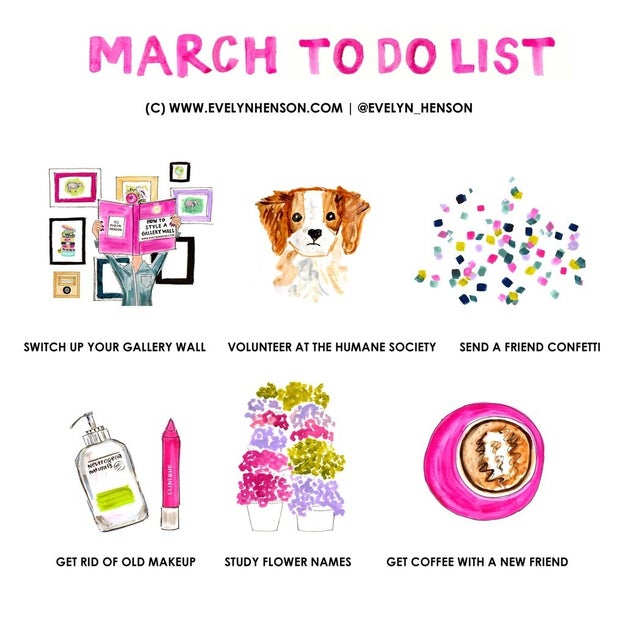 Even better, pick a date for each of them. I usually set my goals like this on the 1st or the 2nd of each month! From Evelyn Henson.