4.

A brutal holiday greeting from Negan and Lucille.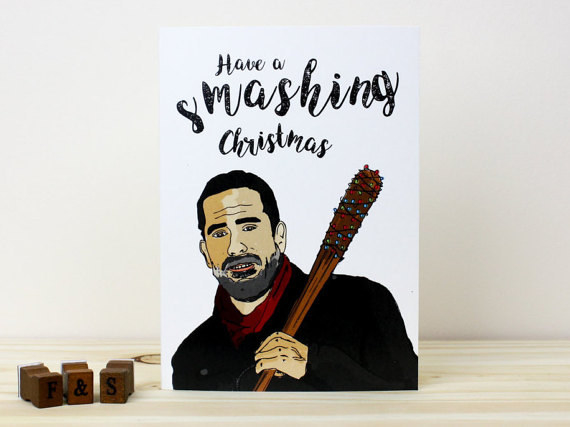 Get it from Freckle & Specs on Etsy for $3.48.
5.

A reprint of a signed episode script so you can act out your favorite scene.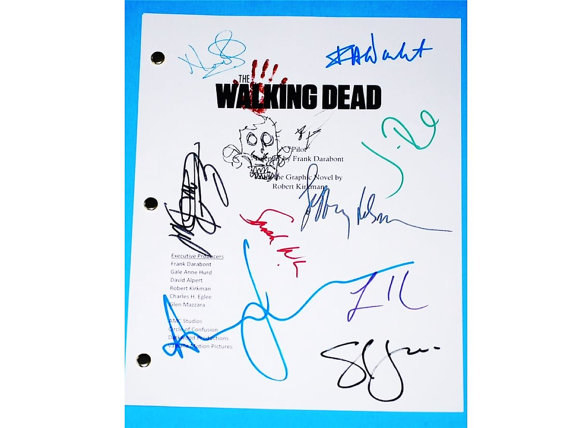 Get it from Hollywood Finds on Etsy for $18.95.
6.

A clock so you'll never miss a Sunday night 9 p.m. episode ever again.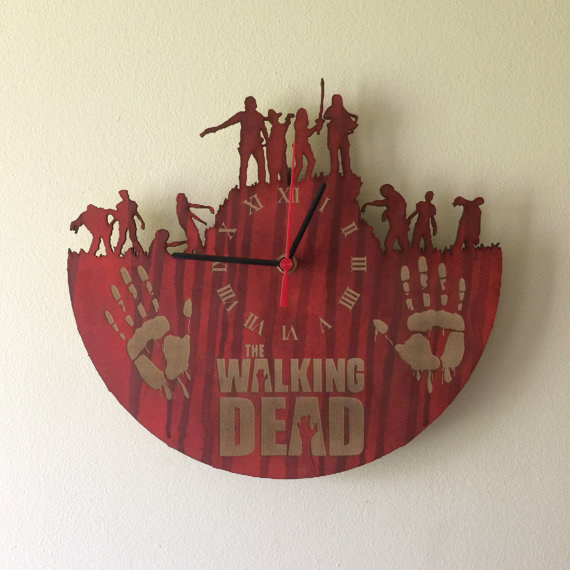 Get it from Craft Cwtches on Etsy for $25.34.