1.

Prevent brown sugar clumps by tossing a marshmallow or two in the container.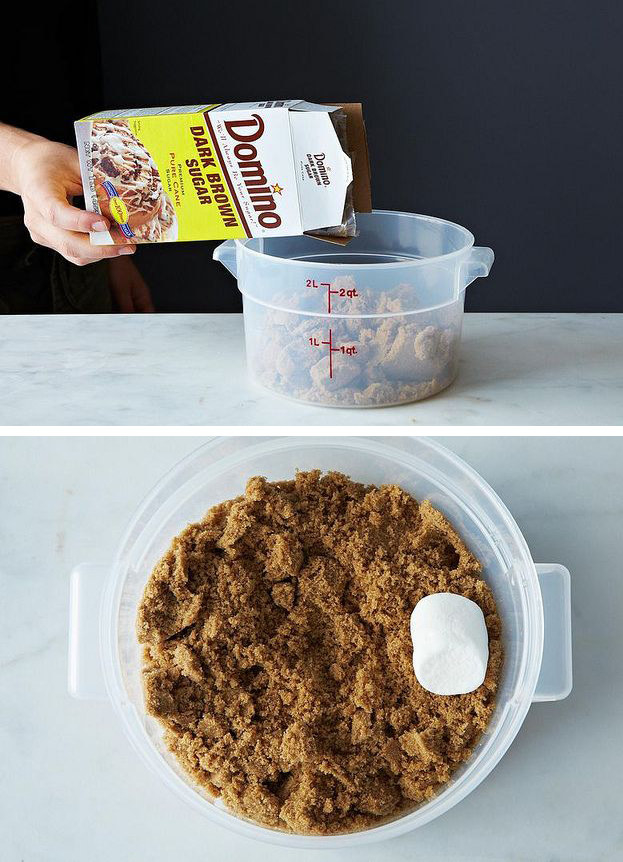 James Ransom / Food52
 Read more about it here.
2.

Keep the halves of avocado fresh by storing them in an airtight container on a bed of roughly chopped onions.

I know, sounds crazy, right? But watch the video and be amazed.
3.

Cut the leaves and roots off of celery, wrap it in a paper towel, then wrap that in foil.

Check out it's tutorial
4.

Get rid of any mold spores lurking on your berries or greens by rinsing them well in vinegar water before putting them in your fridge.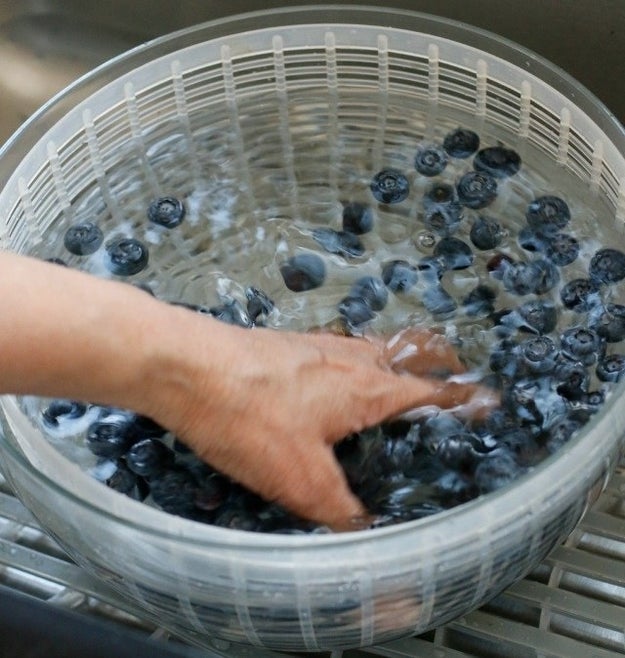 Here's exactly how to do it.
5.

After you're done washing your produce, put it in a plastic bag or glass container with a folded-over paper towel inside.
Read how here.