1.

Twist some wire and a bead into a tiny Golden Snitch.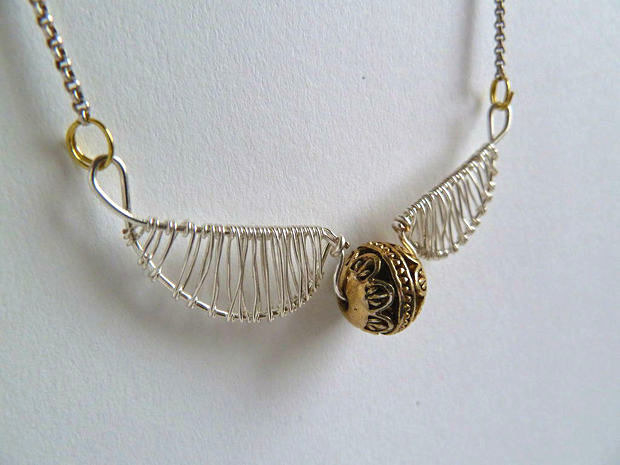 Then you can hang it on a necklace, bend it into a ring, or tie it to a ribbon to make a bookmark.
Get the full tutorial from Emilyvanleemput on Instructables.
2.

While you're at it, try making the same designer's wire Deathly Hallows earrings.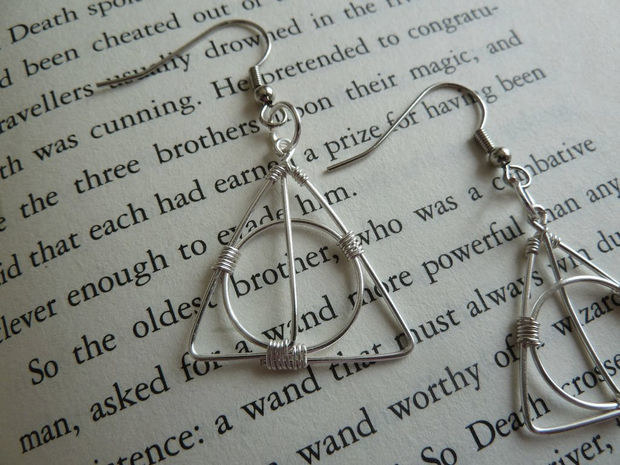 Get all of the instructions from Emilyvanleemput. She also has a couple of excellent (but difficult) Time Turner necklace tutorials — one made from cardstock, and one made from wire.
3.

Embroider your initial onto a thrift-store scarlet sweater (or if you're the movie version, maroon sweater) to pretend you're a Weasley.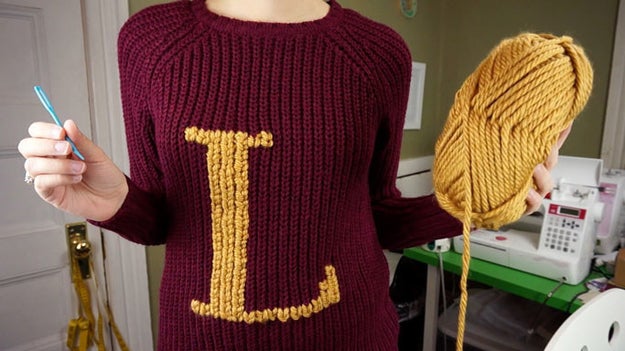 Much faster and easier than knitting from scratch. The key to success: buying yarn that's the same width as the yarn in your sweater.
Learn how to do it from Lauren Fairweather.
'