1.

A peanut butter ice cream and strawberry jam doughnut from Baba Budan in Edinburgh.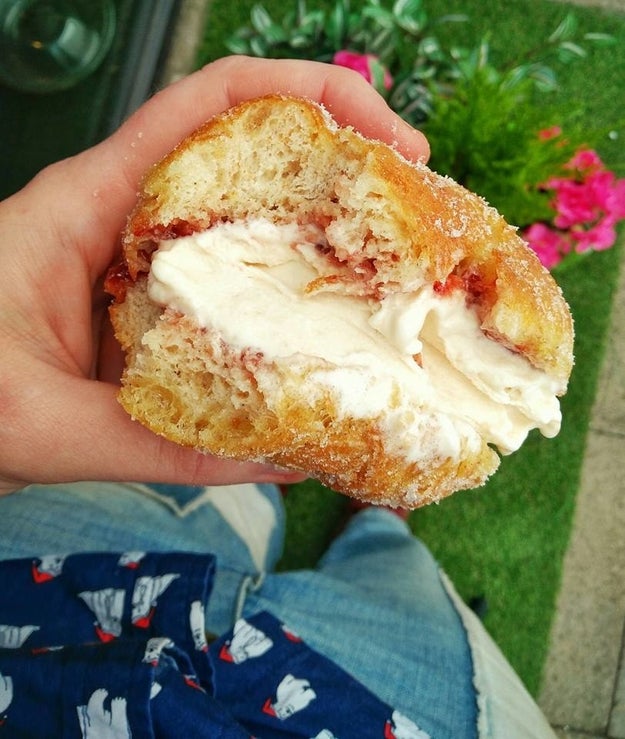 This clever take on a classic peanut butter and jelly sandwich is the work of Edinburgh coffee shop Baba Budan. Other inspired flavours include Earl grey and rich tea biscuit; there's also a sumptuous whisky and raspberry cranachan option.
2.

A toffee popcorn, caramel, chocolate, and pretzel cake from Tea Jenny's in Falkirk.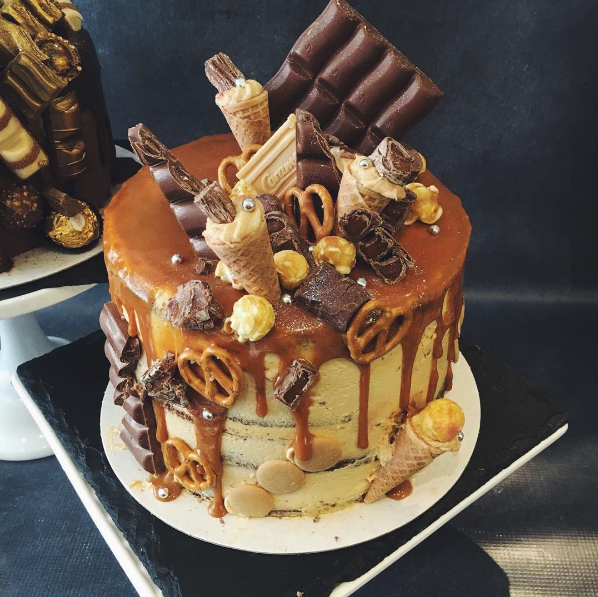 Holly Duncan / Tea Jenny's
You'd be forgiven for thinking that this stacked cake was a Great British Bake Off showstopper, but it's actually made in a little tearoom in Falkirk. It's only one of a range of equally dazzling cakes at Tea Jenny's, you can see more photos here.
3.

Unicorn waffles from Flip n' Shake in Stirling.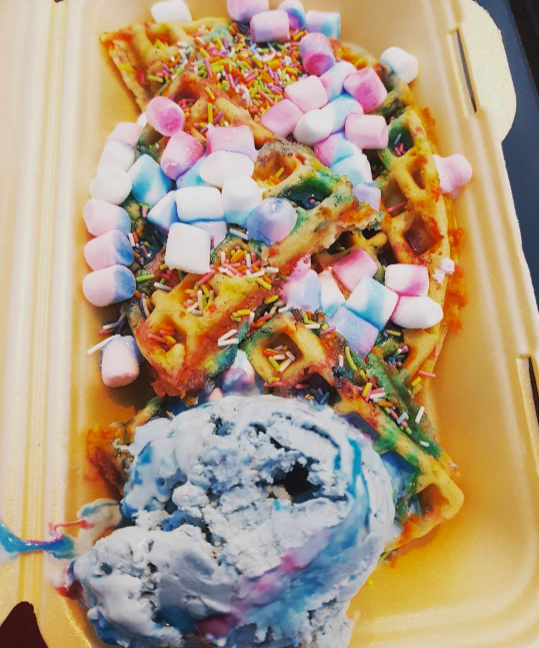 This tiny diner in Stirling is a real hidden gem. It specialises in spectacular milkshakes, French toast, and pancakes, but their showstopper dessert has to be this vibrant combination of Belgian waffles, blueberry ice cream, and marshmallows.