7.

A doughnut cookie sandwich from Nic's NYC Deli in Glasgow.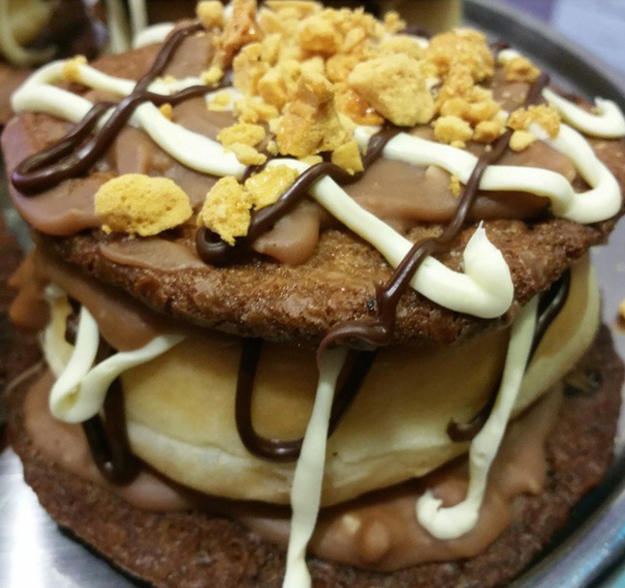 No, your eyes aren't decieving you: this really is an entire caramel doughnut sandwiched between two chewy, slightly crisp peanut butter cookies. Oh, and it's also topped with crunchy honeycomb and fondant. It's not healthy, but it's divine.
8.

A toasted Oreo marshmallow ice cream milkshake from The Marshmallow Lady in Edinburgh.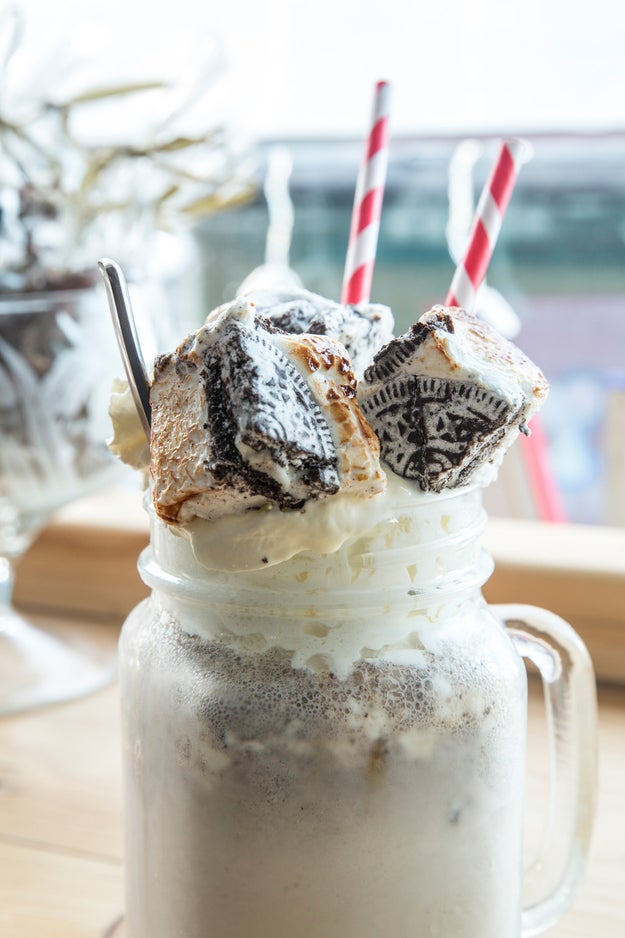 Brendan Macneill for BuzzFeed
This oozingly delicious milkshake is made with gourmet vanilla bean marshmallows blended together with Mackie's Scottish ice cream, topped with fresh cream and toasted, Oreo-studded marshmallows. Get in my face, now.
9.

A chocolate, fig, raspberry, blueberry, and blackberry cake from Kitschnbake in Newport-on-Tay.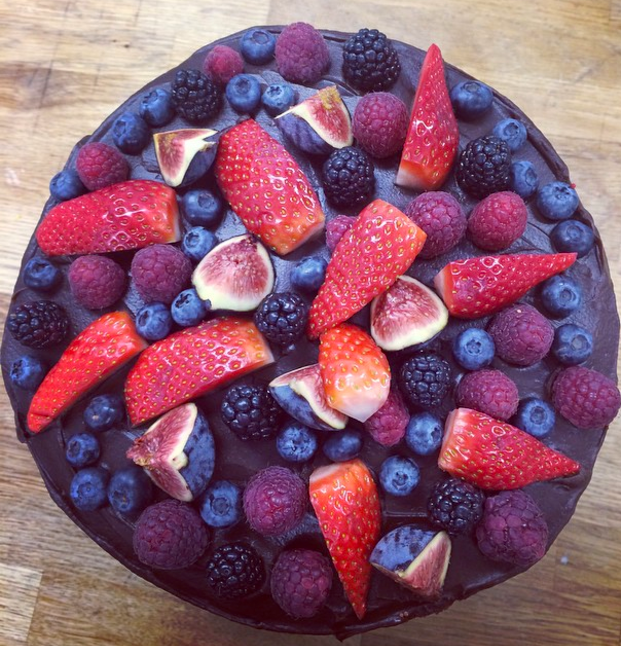 Kitschnbake is pretty seafront café not far from Dundee, and it sells fantastic cakes like this spectacularly fruity number. It's basically the most beautiful cake that ever lived, and probably counts as at least one of your five-a-day.