13.

A Kinder Bueno freakshake from The Long Dog Cafe in Aberdeen.
The Long Dog gets its name from its adorable resident dachshund, Gus. He's a firm favourite with visitors, as are the cafe's various awesome freakshakes like this towering creation made with Kinder chocolate and Black Isle Dairy ice cream.
14.

A Jammie Dodger slice from Mimi's Bakehouse in Edinburgh.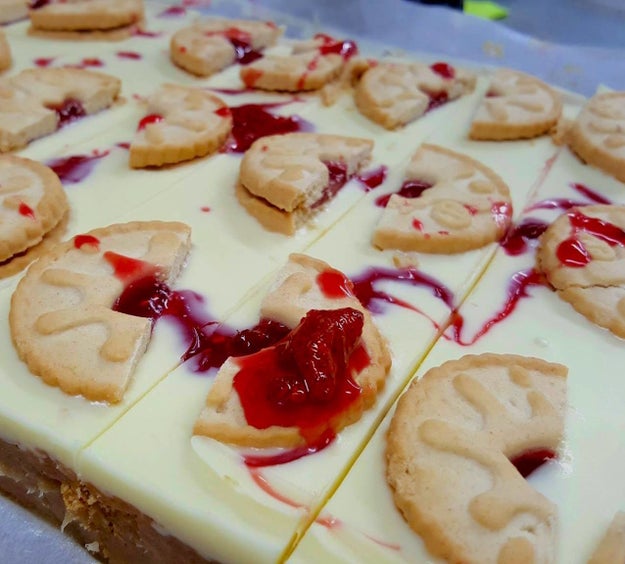 Mimi's in Leith is an Edinburgh institution, and their playful Jammie Dodger traybake is a particularly popular option. It's made with smashed biscuits, caramel, and topped with white chocolate, homemade jam and even more biscuits. Bliss.
15.

A whisky cake from the MountainCafe in Aviemore.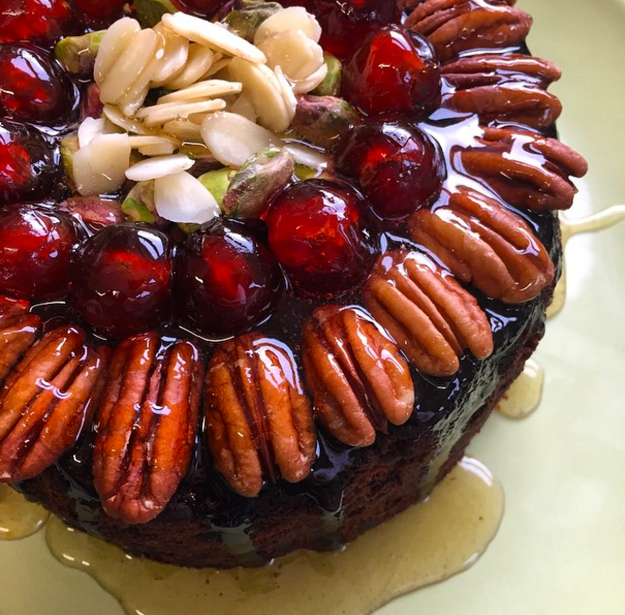 The mountain town of Aviemore is a popular destination for skiers and snowboarders, and what better way to warm up after a day on the slopes than with this whisky-packed pecan cake. Just make sure it doesn't get you too piste.