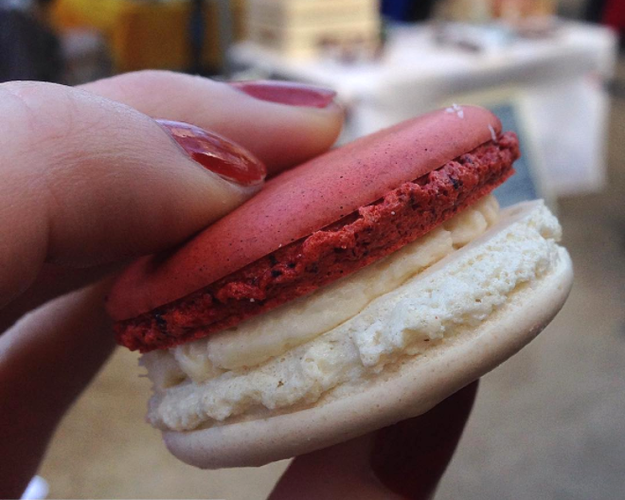 "Mademoiselle Macaron" (Rachel Hanretty) trained at the Alain Ducasse cookery school in Paris, and specialises in creative wee cakes like this Innis and Gunn craft beer macaron. She also makes Irn-Bru and whisky macarons too.
17.

Malagasy wild pepper chocolate domes from Oxalys Patisserie in Perth.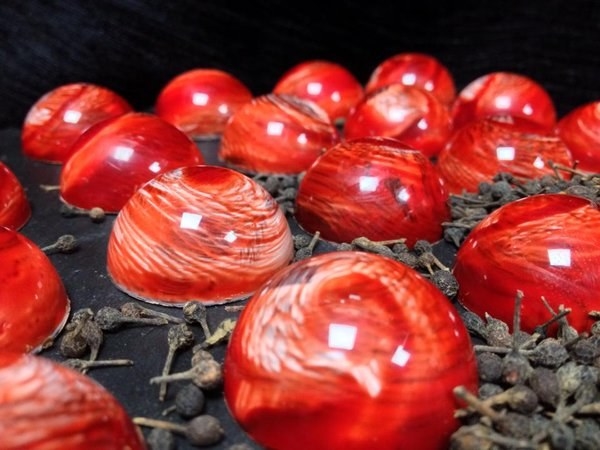 This high end, stylish, and imaginative café is owned by French pastry chef and chocolatier Gerard Chouet, who does truly inspired things with cakes. These melt-in-the-mouth domes contain wild peppercorns from Madagascar. So fancy.
18.

A white chocolate and cardamom hot chocolate ice cream float from Mary's Milk Bar in Edinburgh.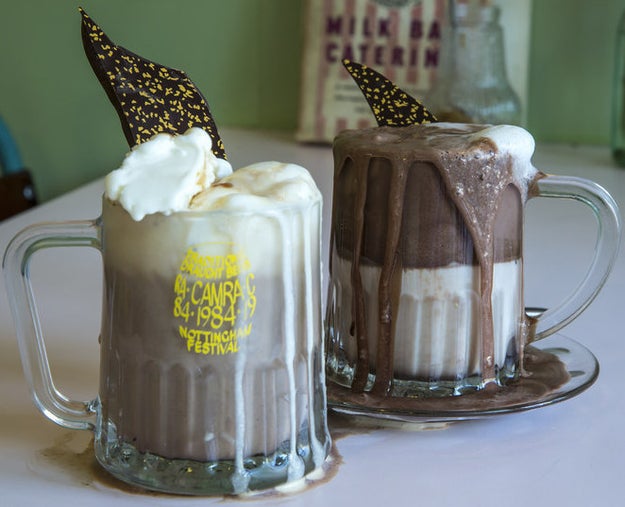 Brendan Macneill for BuzzFeed
These stunning hot floats are loaded with fresh gelato, and they're made with handmade melted chocolate shards for an extra level of indulgence. If the flavour combination above doesn't appeal, don't worry: Mary has over 30 more options.