1.

Put classics or your favorites on display, if you have the space. This closet goes all out with bookshelves.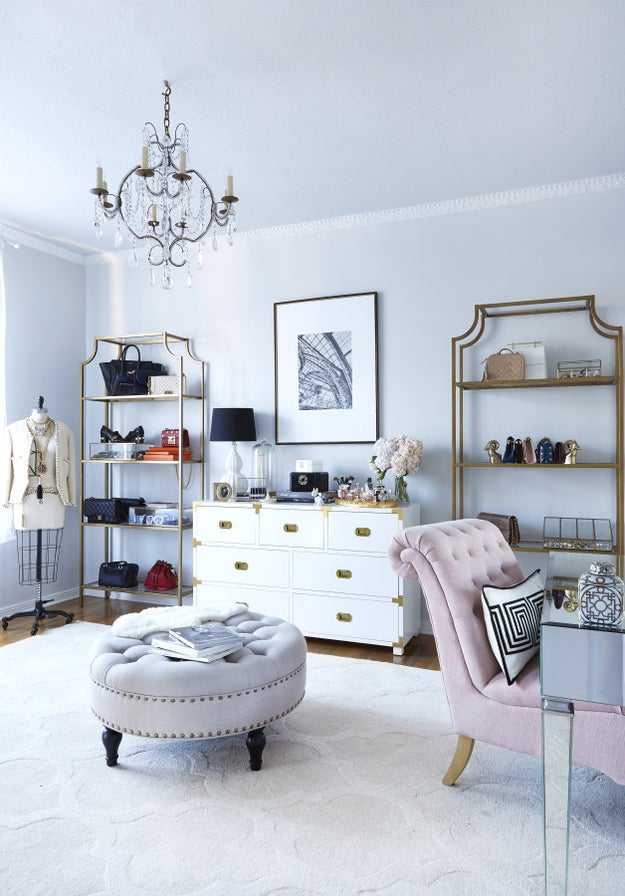 To do this yourself, you can use a pretty garment rack or decorative shelves like the ones above. Get the look for less by spray painting these $79.99 Ikea shelves. This is actually a picture of the Margo & Me offices, but they're basically a dream closet.
See more pictures of the tour here.
2.

Try it with shoes, too. Upgrade a bookshelf and stock it with shoes. In addition to being absurdly convenient, it looks great.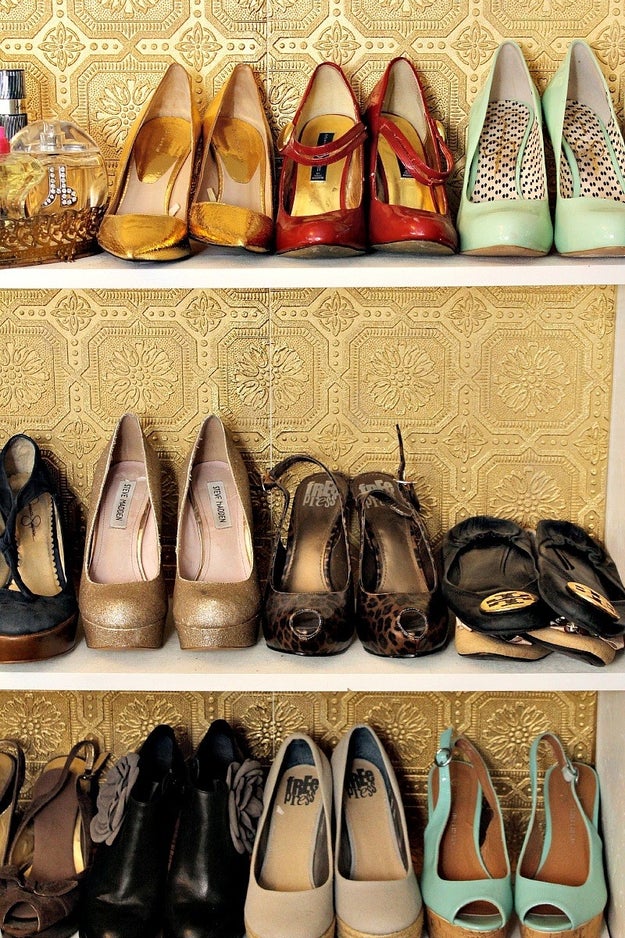 "I still have my feet on the ground, I just wear better shoes." — Oprah
Learn how to transform a bookshelf you already have using wallpaper at Classy Clutter.