1.

Scooping batter without spraying your scooper first.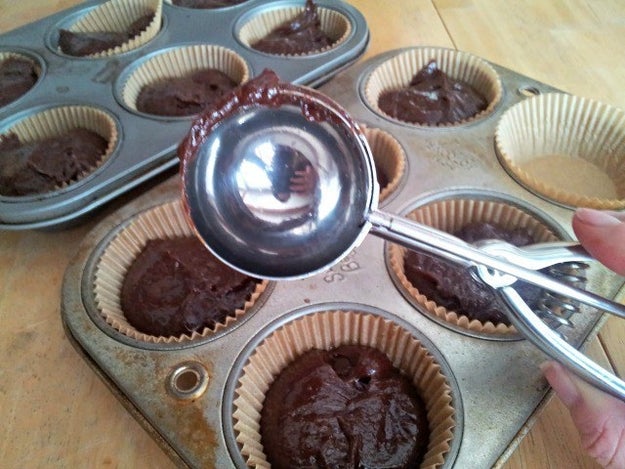 Whether you're scooping muffin or cupcake batter, a single mist of nonstick spray will make sure your scooper stays batter-free until you're done. More here.
2.

Softening butter in a microwave.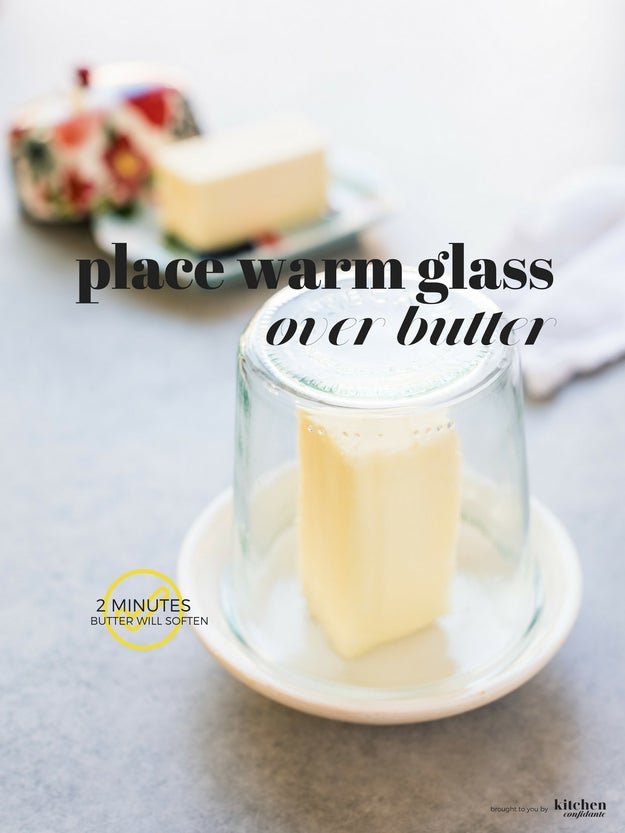 Microwaves are good for melting butter, but trying to just soften butter in the microwave always ends badly — the outsides melt while the insides stay cold. A quick, neat alternative is to soften it by placing a warm glass over the butter. This'll get it just soft enough to work into your cake mix. More here.
3.

Filling a piping bag without the aid of a cup.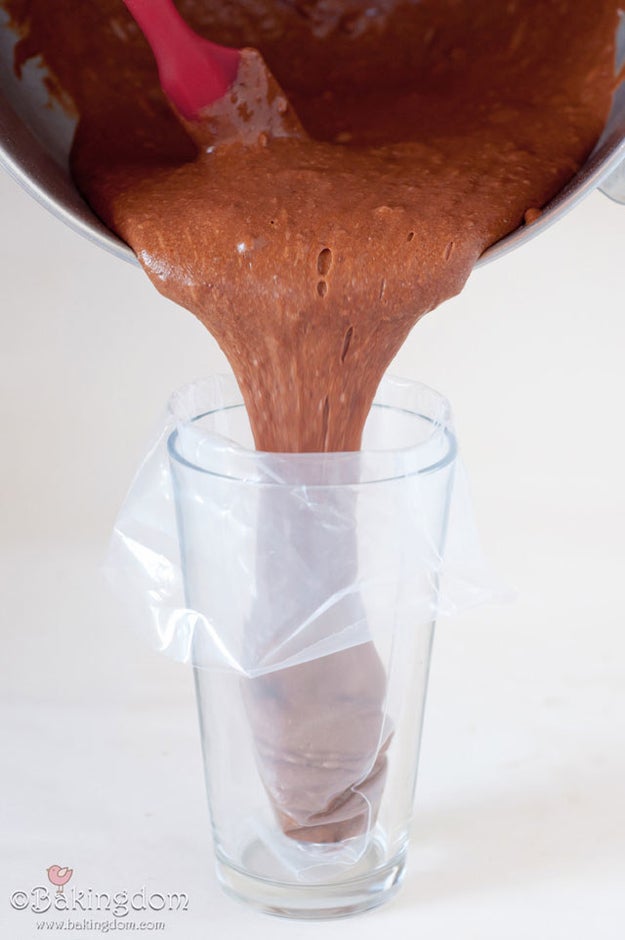 Instead of filling a piping bag by folding a flimsy bag over your hand, fold it over a level pint glass. You'll be able to fill more of the bag and prevent any spills.
4.

Using vegetable oil in your cake mix.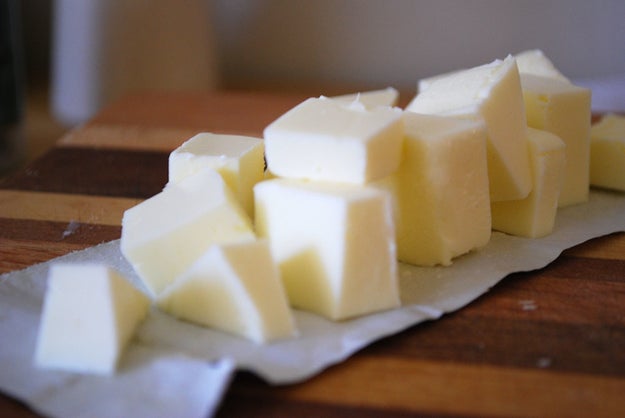 Unless you're going for a soft and airy cake, use butter to make your cake richer and denser. Just melt the butter prior to mixing it in to avoid clumping.
5.

Baking extra cookie dough.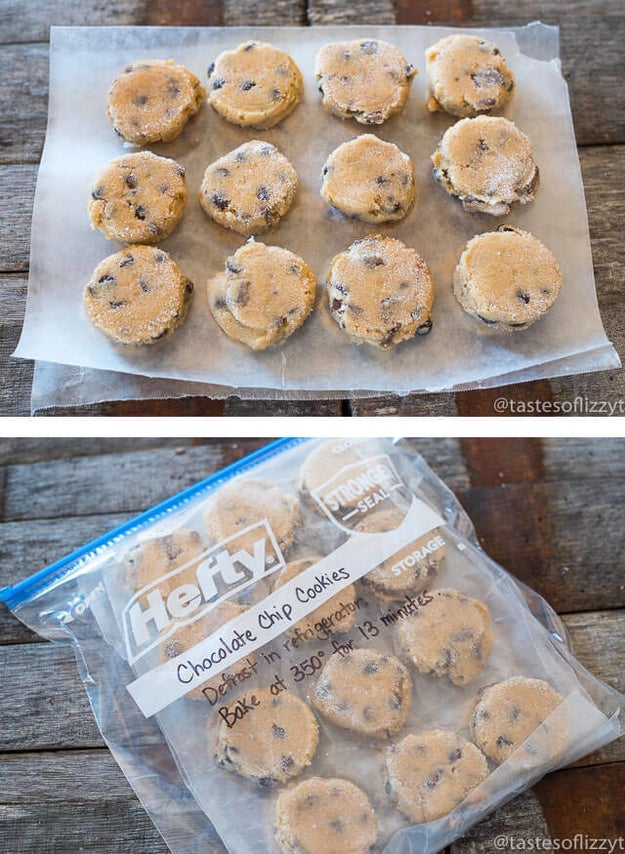 Next time you prepare a little too much cookie dough, freeze it instead of baking it. While baked cookies will harden in no time, frozen dough (which you can pop into the oven any time and bake in minutes) will keep for up to three months.