1.

Felt Santa bags with legs that dangle over your mantle.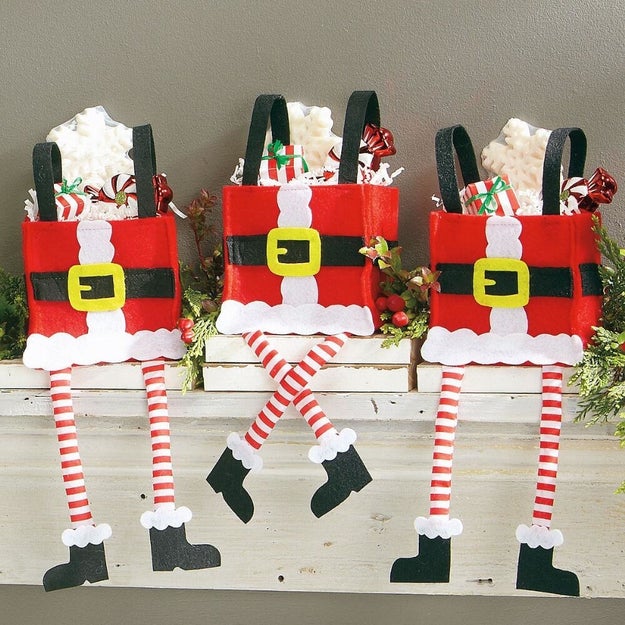 Get a set of six from Amazon for $12.99.
2.

Galaxy print paper that proves your presents are out of this world.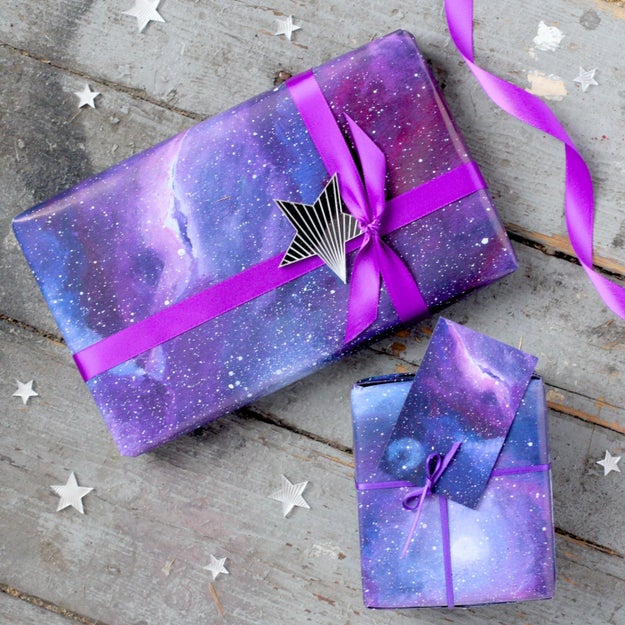 Get it from Thumbs Up x 2 on Etsy for $5.87+.
3.

An Official North Pole-certified sack for those presents that are hardest to wrap.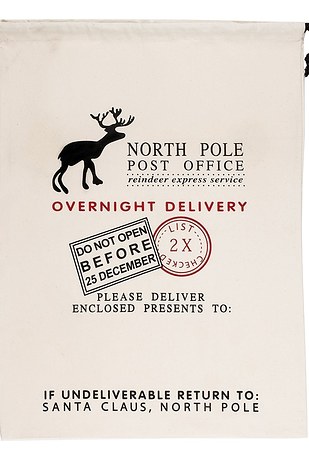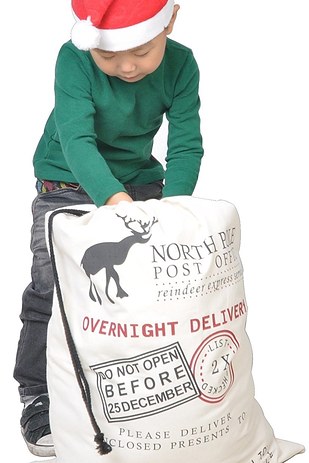 Get it from Amazon for $7.99.