"Baked it meeself, words and all."
Get this keyring from EverydayPins on Etsy for $12.
2.

A collectible quidditch set that will, as Harry said to Malfoy, knock you off your broom.
Get this set on Amazon for $22.56.
3.

A Marauder's Map mug that transforms when hot liquid is poured inside. Mischief managed, am I right?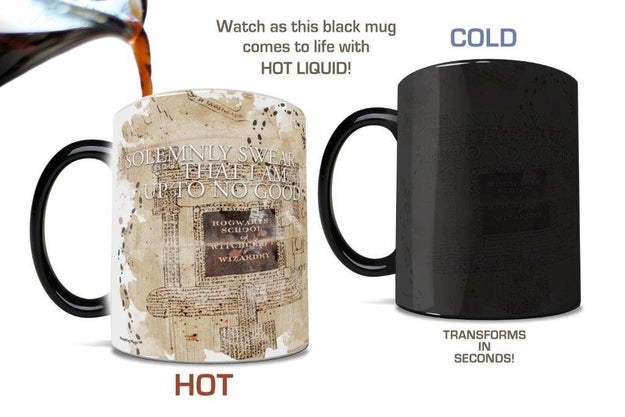 Get this mug from Amazon for $23.98.
4.

A set of Hogwarts classics, which includes Quidditch Through the Ages and The Tales of Beedle the Bard.

Come on! Babbity rabbity… No?

Get Hogwarts Classics on Amazon for $11.99.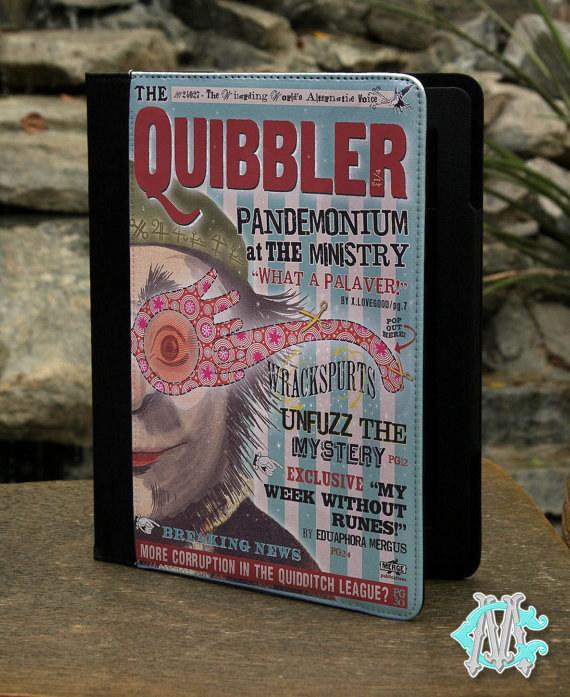 Damn you, Rita Skeeter!!
Get this kindle case from CustomizeMeAz on Etsy for $25.
6.

A flying car pin that is almost as good as an *actual* flying car.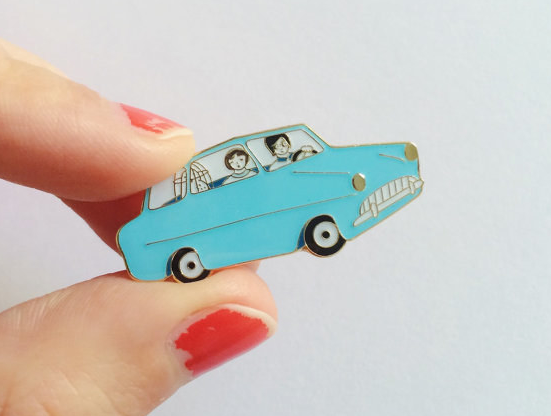 Get this pin from LisaJunius on Etsy for $14.
7.

A golden snitch bracelet that you would totally use as your horcrux.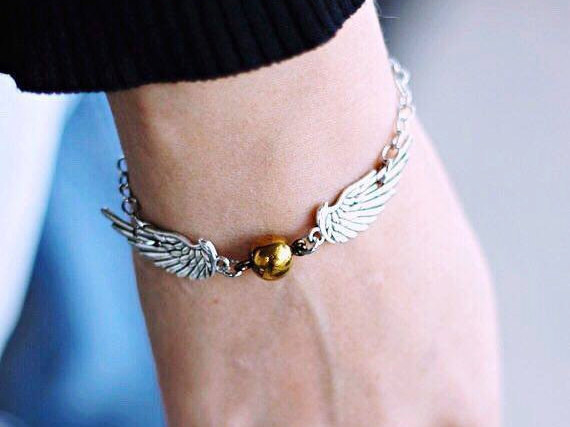 Get this bracelet from HerSecretFlames on Etsy for $7.31.