1.

Cook with oils like olive oil and avocado oil because they're not as processed as some other oils, like canola.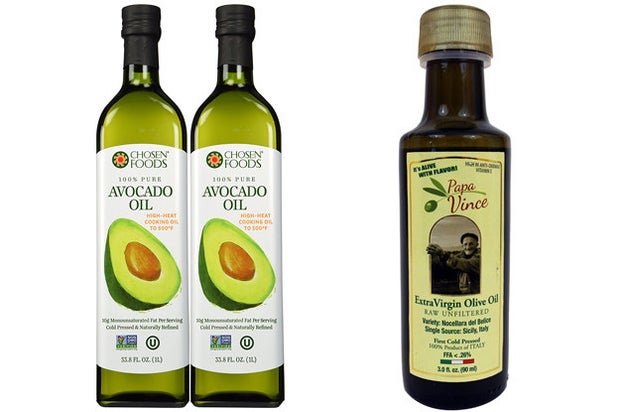 Get the two bottles of avocado oil here, for $30.25, and the olive oil here, for $12.00.
2.

Or use broth to cook your food, and skip oil altogether.

"I like to use broth (chicken or vegetable) sometimes instead of using oil. If you want to go minimal on the amount of oil you use, broth is a great option because it's flavorful and not as fat-heavy. You can make your own, or just buy things like Campbell's canned broth if you need it quick."

Here's a simple chicken broth recipe so you can make your own.
3.

Try poaching and braising your food instead of frying.

"I use bay leaf and peppercorn in my broth to make it tasty and then put something like salmon in and poach it. Braising is basically cooking a tough cut of meat (that's usually inexpensive), in a liquid for a long time. Braising in a slow-cooker is the original one-pot meal."
4.

Make and freeze a bunch of healthy breakfasts so you always have something to grab in the morning.

"Find a healthy muffin or egg sandwich recipe, make a shit-ton and freeze them. Then when you're rushing for breakfast you can just pop it in the microwave and eat it on the go."

Get the recipe for these breakfast sandwiches here, and find more healthy make-ahead breakfasts here.
5.

Stock up on frozen veggies and add them to everything.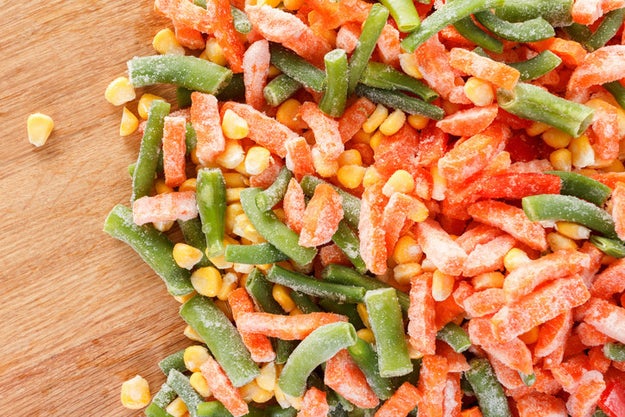 Bravissimos / Getty Images
"Frozen vegetables are the best. They keep in all the vitamins and minerals, they're ready to cook, and you can keep tons in your freezer without running out of them like the harvested fresh ones."
6.

But don't overcook them and make sure you eat them with some healthy fat.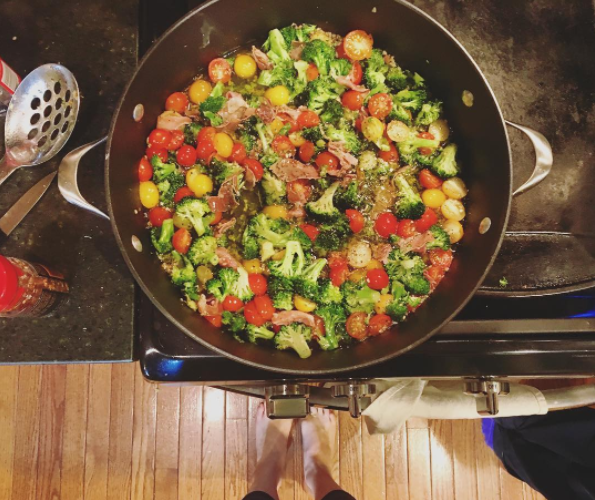 "You don't want to kill your vegetables because then they'll lose all their nutrients. Try to keep them just a little crisp. You also need fat to absorb those nutrients, so just steaming your broccoli and not having any olive oil, avocado, broth, butter, etc. with it is going to inhibit the absorption of those vitamins."
7.

Get yourself a double-decker steamer for easy, steamed veggies whenever you want.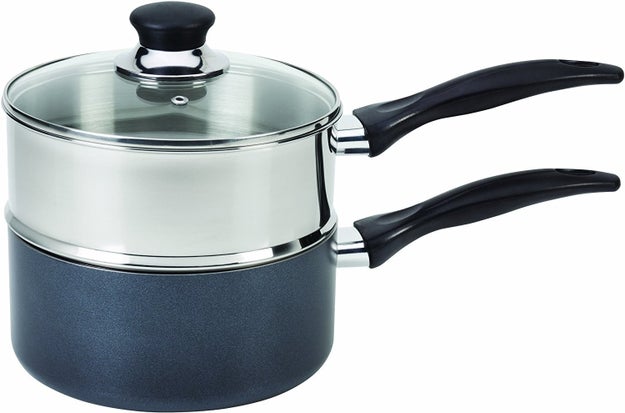 "The best thing I do with vegetables is steam them, four to five different vegetables at the same time, for 10 minutes tops."
Get it here, for $32.00.
8.

And stock up on frozen lean proteins, like shrimp, salmon, and chicken.
9.

Swap out sugar-loaded staples for natural sweeteners — or at least things with less added sugar.

"I totally stopped getting the high-sugar flavored coffee creamers. I drink a lot of coffee, and was probably using close to a cup of those creamers every day. I switched to soy milk and almond milk and just by making this one change, I lost a lot of weight in about two months and have kept that weight off for close to three years now."

—Erin Hicks, Facebook
10.

Start grilling your meals.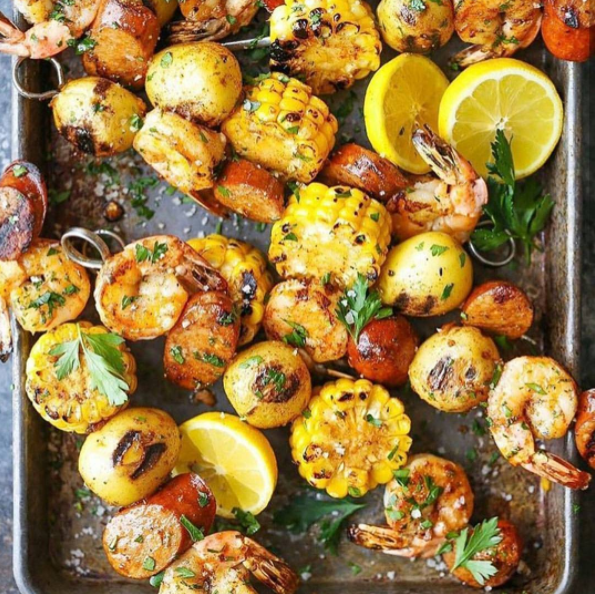 "It's a great way to make lean meat without using too much cooking oil."