…Lumière…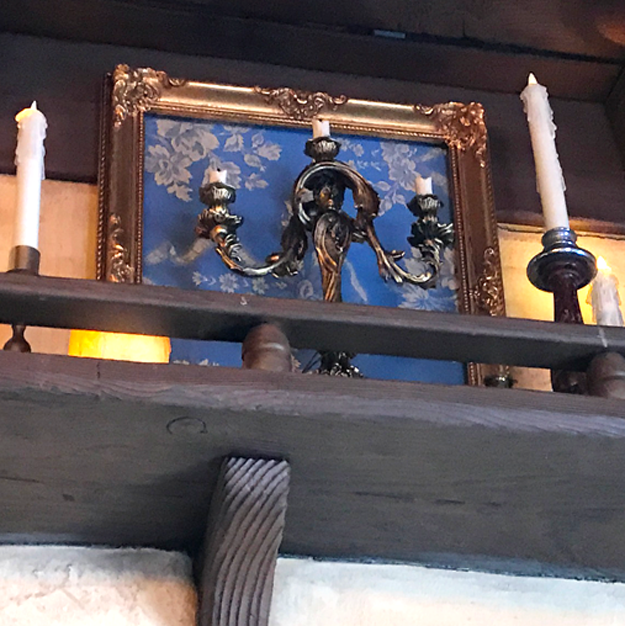 Crystal Ro / BuzzFeed
…and Cogsworth.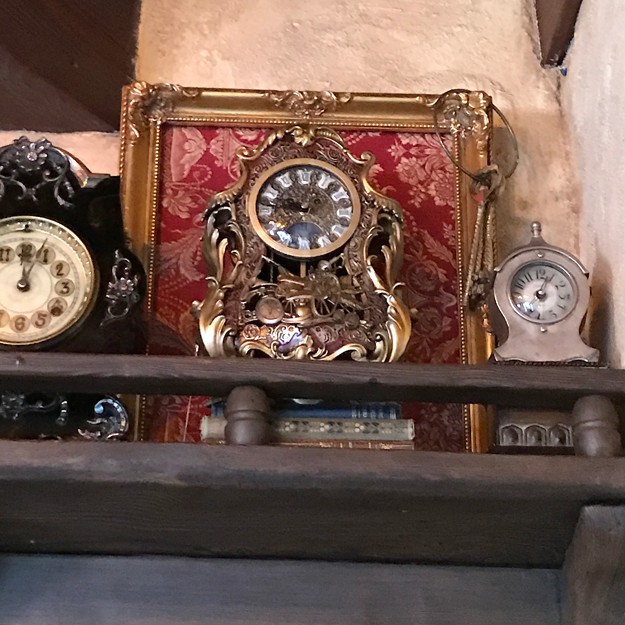 Crystal Ro / BuzzFeed
"But what about the FOOD," you ask? Well…tie your napkin 'round your neck, cherie because there's also an entirely new, very impressive menu offered at the Red Rose Taverne.
You can indulge in dishes like poutine topped with slow-cooked beef, roasted garlic aioli, cheese curds, gravy, and herb oil.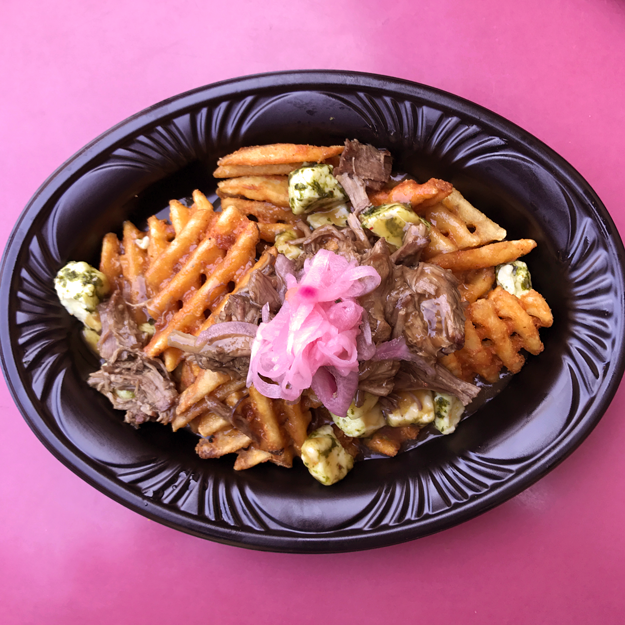 Crystal Ro / BuzzFeed
Fancy with a big ol' capital "F."
Or an insanely good vegetarian option: a cauliflower steak sandwich which has spicy lime aioli, tempura-battered green beans, and is basically nicer than anything I could ever make myself at home.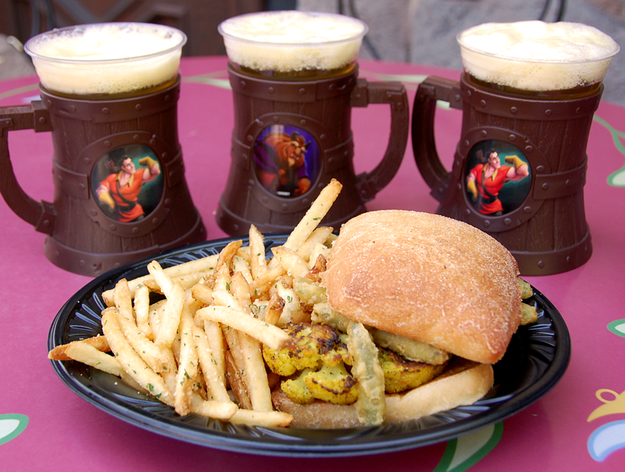 Crystal Ro / BuzzFeed
I'm not even a vegetarian and this was probably my favorite dish.
And no rustic meal would be complete without a mug of Gaston's Famous Brew – an apple and mango punch topped with passion fruit foam that's OMG SOOOOOO good.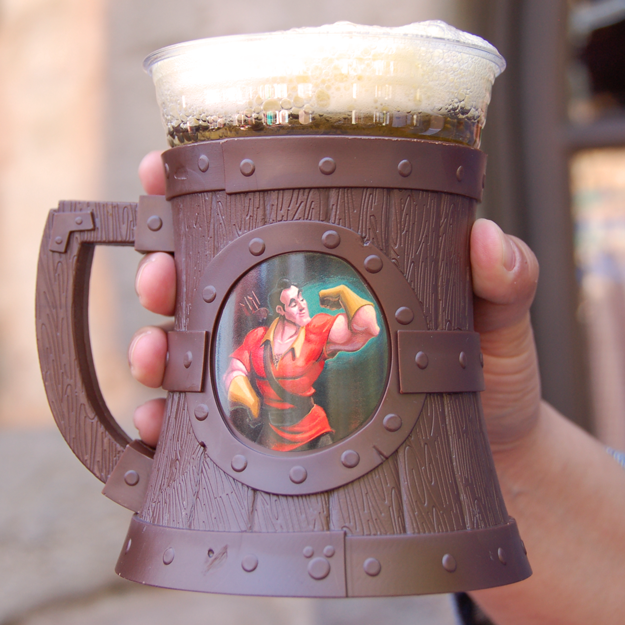 Crystal Ro / BuzzFeed
Seriously, I could've easily drank SEVERAL mugs of this. (Also, check out that hidden Mickey along the base of the mug!)
Now – drumroll, please – yes, there is actual GREY STUFF, too!!!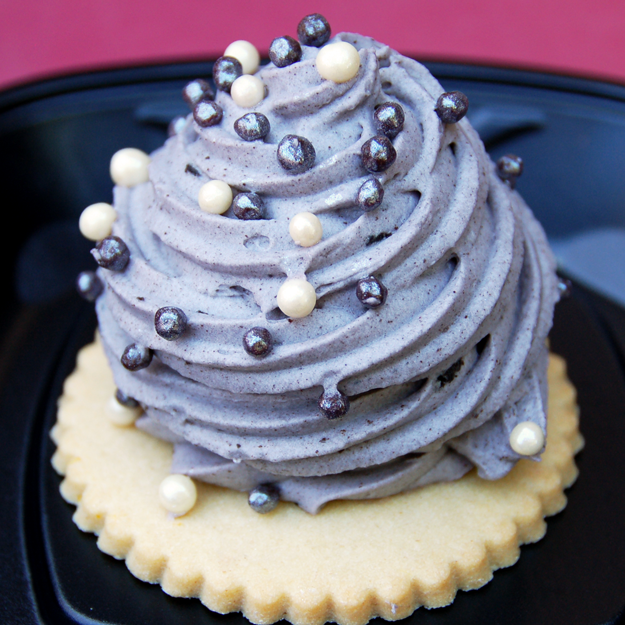 Crystal Ro / BuzzFeed
This is Disneyland's special take on the "Grey Stuff" – there's a slightly different version available at the Magic Kingdom – and it's basically white chocolate mousse covering a red velvet cake with a raspberry center, served on a shortbread cookie. And you don't need to ask any dishes if it's delicious, because I'll just tell you… IT IS.
::Whispers:: You can even get a Grey Stuff baked pastry twist (AND Grey Stuff dipping sauce!) at Maurice's Treats next to the castle.
Crystal Ro / BuzzFeed
Shouts: "Marie! The Grey Stuff Twists! Hurry up!"
The Royal Reception building, which normally houses the Frozen meet and greet, is now a ~pop-up~ Beauty and the Beast shop, too.
But what would a true Beauty and the Beast experience be without some flatware, er, characters entertaining, right?
There's the recurring Beauty and the Beast live show at The Royal Theatre next to the castle…
Because he'll happily pose for a photo with you – well, really a photo of him with you somewhere in it, which is good enough, TBH.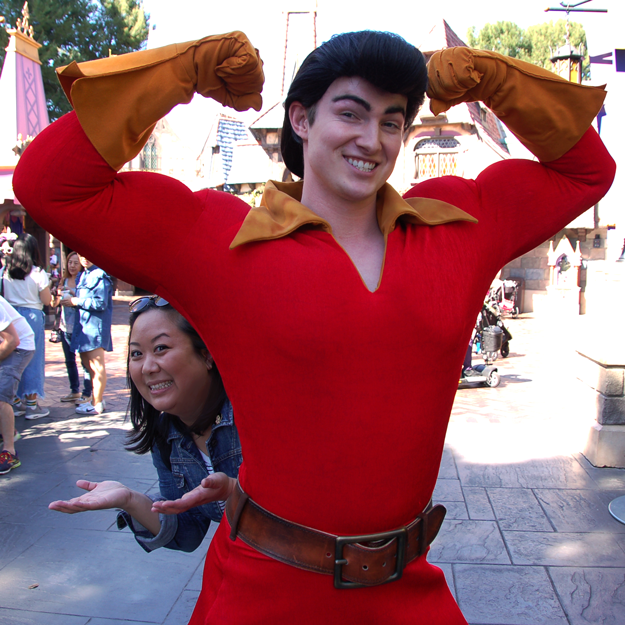 Crystal Ro / BuzzFeed
*Record scratch* *Freeze frame* "Yup, that's me. You're probably wondering how I ended up in this situation."
There's nothing quite like THIS provincial life!
Crystal Ro / BuzzFeed