Around 40,000 people gathered Monday night at Independence Mall in Philadelphia to support Hillary Clinton.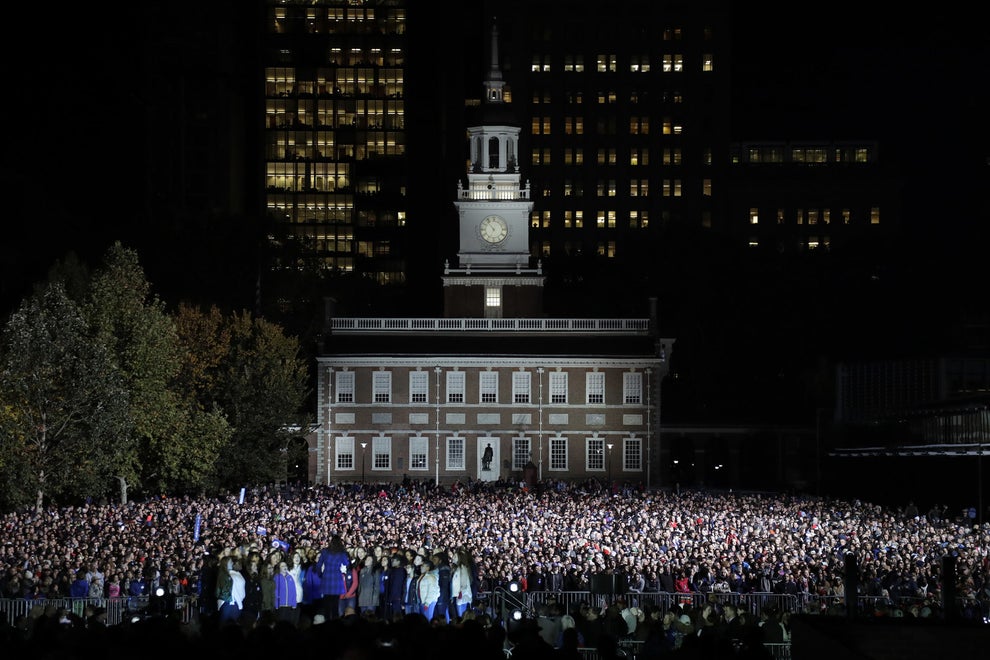 Matt Slocum / AP
Jon Bon Jovi kicked off the rally with songs that included the Beatles' "Here Comes The Sun."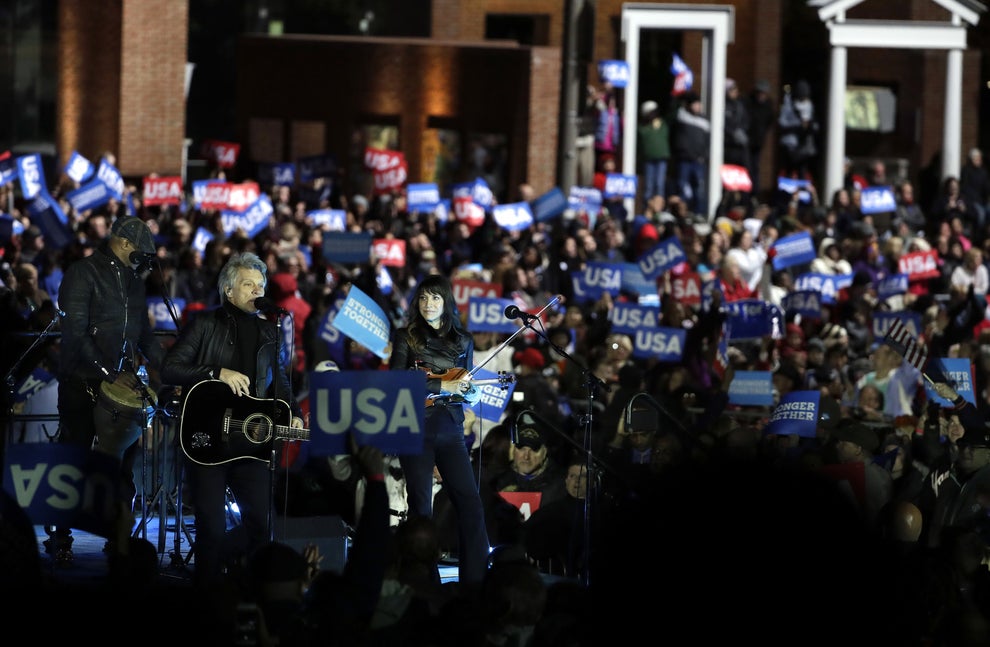 Matt Slocum / AP
Voters brought out their Clinton apparel to support the candidate on the eve of the election.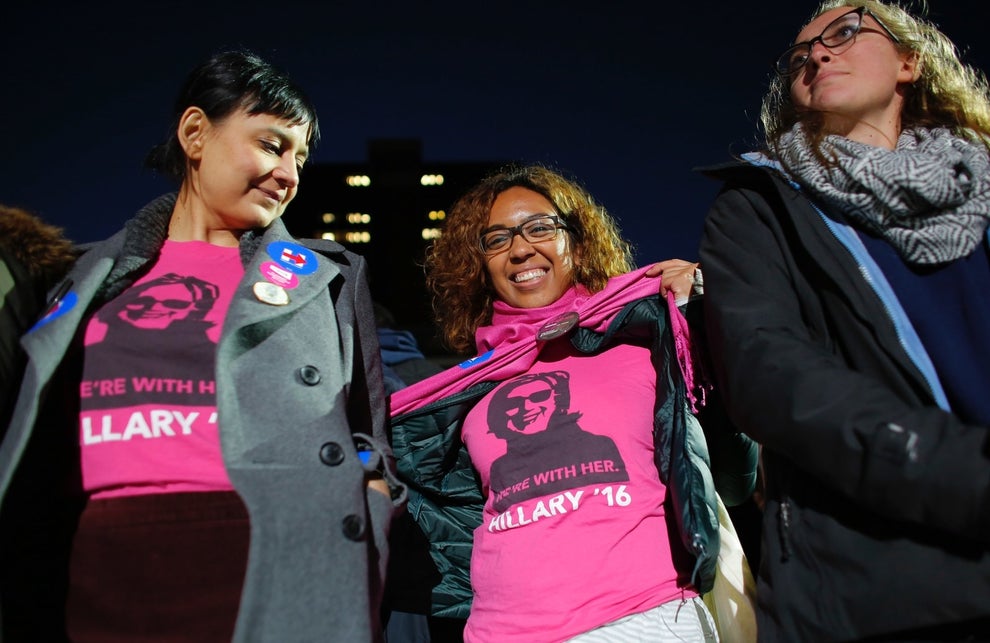 Kena Betancur / AFP / Getty Images
It was the largest event of a campaign season that had been marked by large-scale events.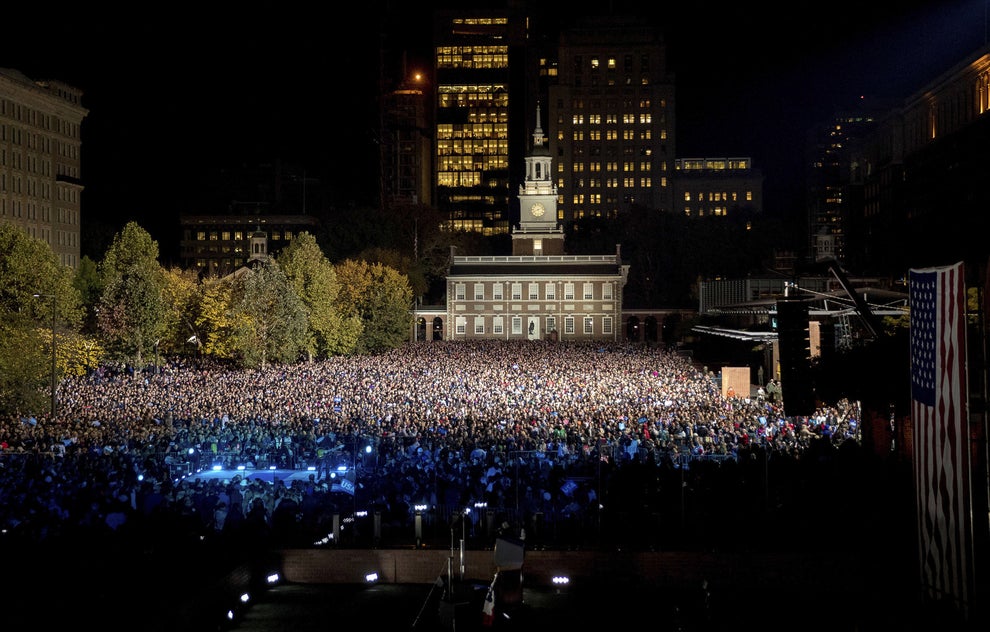 Andrew Harnik / AP
Authorities said 33,000 people made it inside the rally, and several thousand more were outside the perimeter.
Bruce Springsteen performed and shared his hope that voters would come out in support of Clinton and democracy.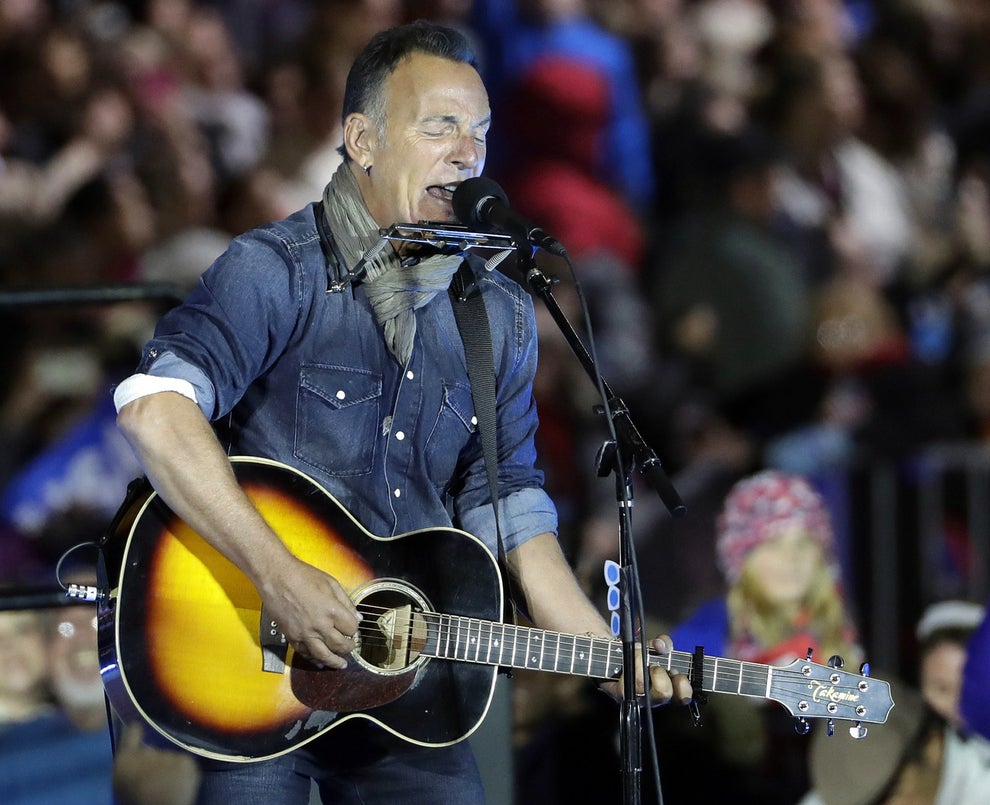 Matt Slocum / AP
Clinton's family spoke briefly before introducing First Lady Michelle Obama.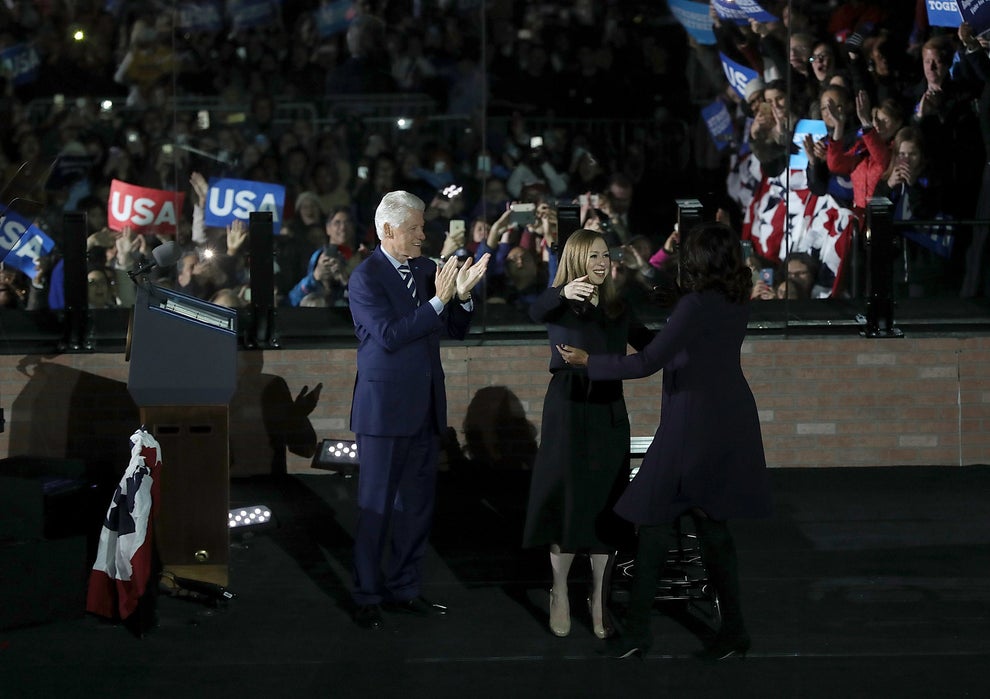 Justin Sullivan / Getty Images