4.

Line any and all slow cookers before you start adding any ingredients to them.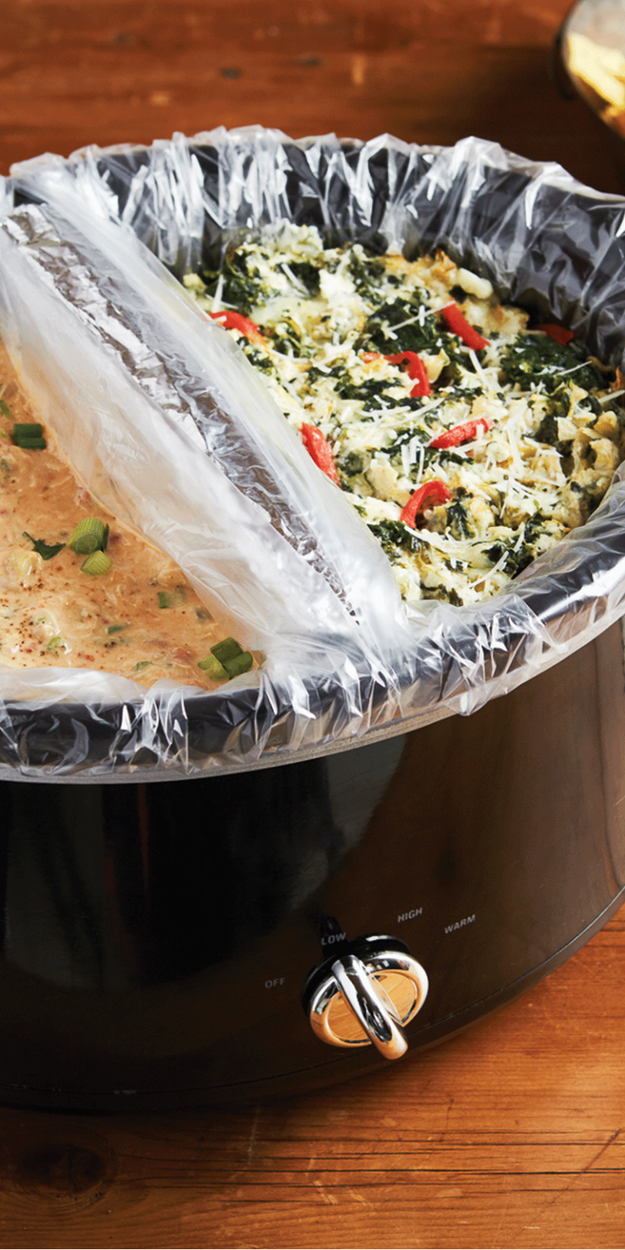 Liners make it infinitely easier to clean your slow cooker. And you can easily cook two things at once, or at least keep two different dips warm on the table — learn how to do it here, and get liners here for $6.50.
5.

Add 2 cups of water to your roasting pan before you let the turkey do its thing in the oven.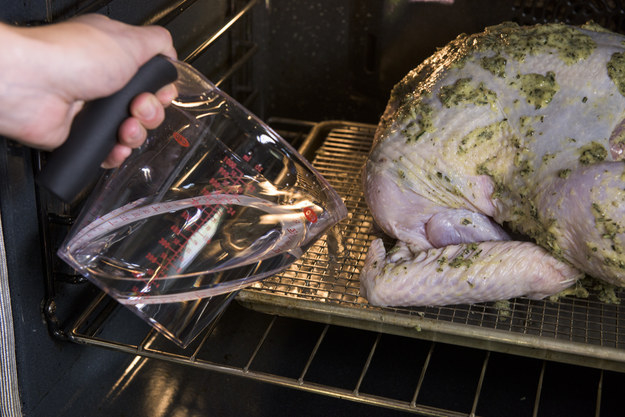 It will help prevent burns on your pan, and will give you more tasty stuff for making gravy. Get the recipe for this delicious roast turkey here.
6.

Or, completely cover your roasting pan with foil before you put the turkey on it.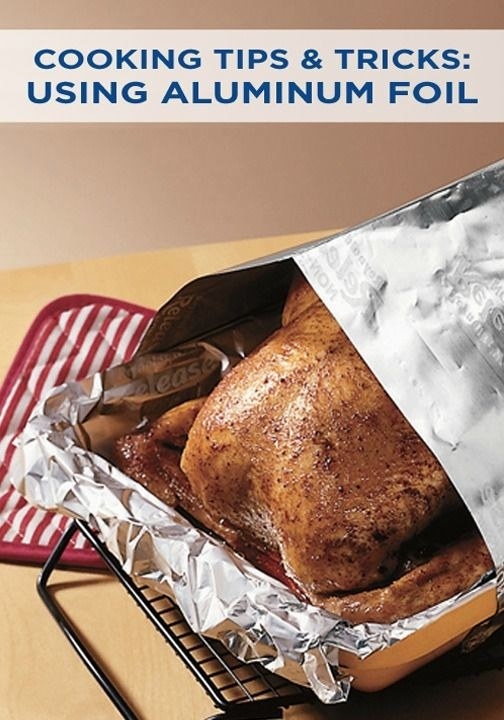 Then when it's all said and done, you can just pull the foil off and have just a thin layer of grease to contend with. From here.