10.

If you don't use disposable cutlery, have everyone put their silverware in a colander when they clear their place.
This makes it easy to pre-rinse it all before you wash it however you're going to wash it (whether that's by hand or in the dishwasher). Get more dishwasher-loading tips here.
11.

Follow this guide to make sure you're loading your dishwasher as efficiently as possible.

Get as many dishes in as possible without compromising your dishwasher's ability to do it's job. This varies a bit depending on your dishwasher model, so you can also double check your dishwasher's user manual for the best loading configurations. But if you're not sure where that is, you can learn more about these four basic rules at Good Housekeeping.
12.

When you're ready to start hand washing, start with the cleanest, least-greasy dishes first.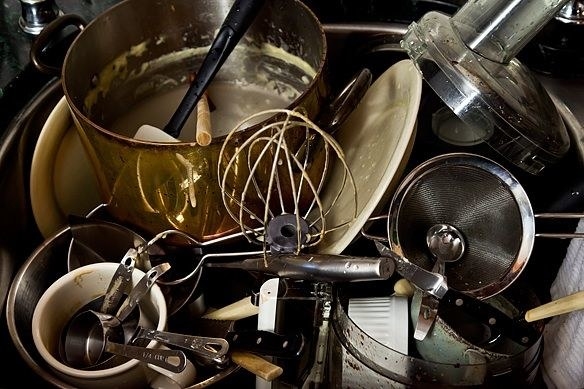 Food 52
This leaves your sink, sponge, dishwater, etc. all cleaner than washing the dirtiest dish first would. Get more handwashing tips here.
13.

If you have an incredibly dirty pot or pan with cooked on gunk that just won't come off, try boiling a water and baking soda mixture in it.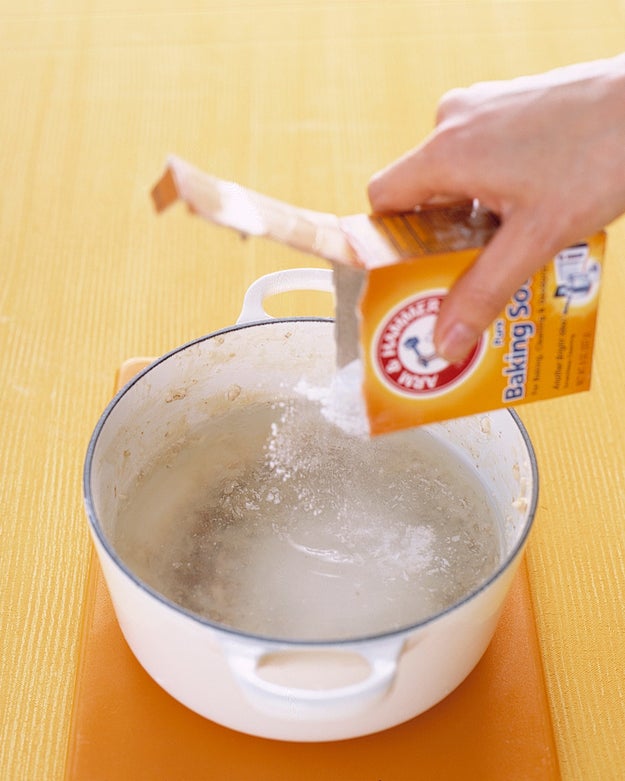 Minh & Wass
Read more about why this works at Martha Stewart.
14.

Have a plastic pan scraper or some other non-scratch way to clean your pans nearby.
These won't damage your nonstick pans as long as the scrapers are plastic, and they are really helpful when you run into sticky food that even the tough side of the sponge can't tackle. This one's just $1.95 here.
You can make your kitchen work for you!