5.

Are your towels feeling WAY less absorbent? Avoid fabric softeners and dryer sheets.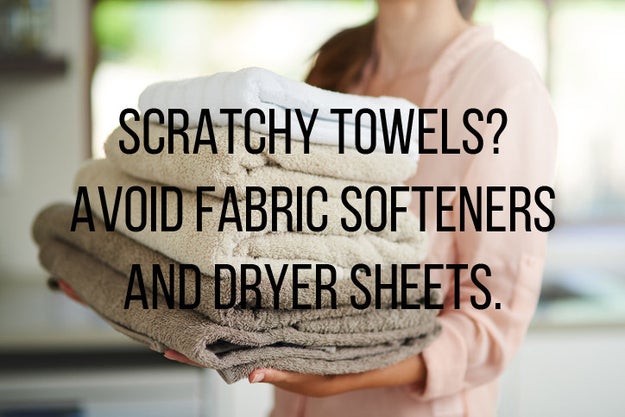 Peopleimages / Getty Images
Fabric softeners and dryer sheets coat towel surfaces with a layer of chemicals that makes the fibers hydrophobic (aka they can't absorb water).
6.

To revive *scratchy* towels, wash them with vinegar.
Alison Caporimo / BuzzFeed
Dilute the vinegar with a little water or wait until the water level is high enough to dilute it instantly; otherwise, it might discolor your towels. Learn more about this technique here.