7.

Want to air-dry something without getting creases in it? Use a pool noodle.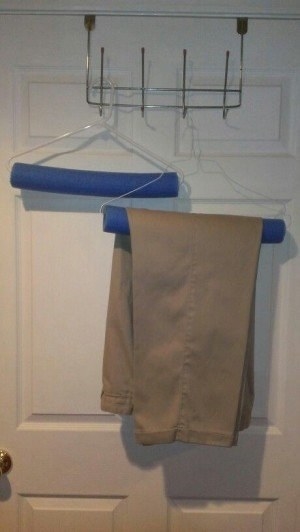 Cut a pool noodle to fit the length of a clothesline or hanger. Then, cut a line down one side of the noodle and wedge it onto the line or wire. Learn more about it here.
8.

Unshrink clothes with baby shampoo and a towel.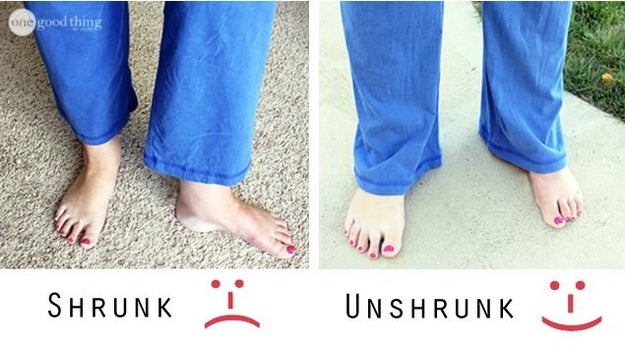 Did you shrink your fave crop top and now it'll only fit your pug? WEEP. NO. MORE. Soak the shrunken piece of clothing in lukewarm water and baby shampoo, work through to relax the fibers, gently stretch, and lay flat to dry. Get the full tutorial here.