Charity LeBlanc is a yoga enthusiast who is able to strike some very impressive poses.
She's also a mother of two, and has found amazing ways to involve her kids in her daily yoga routine.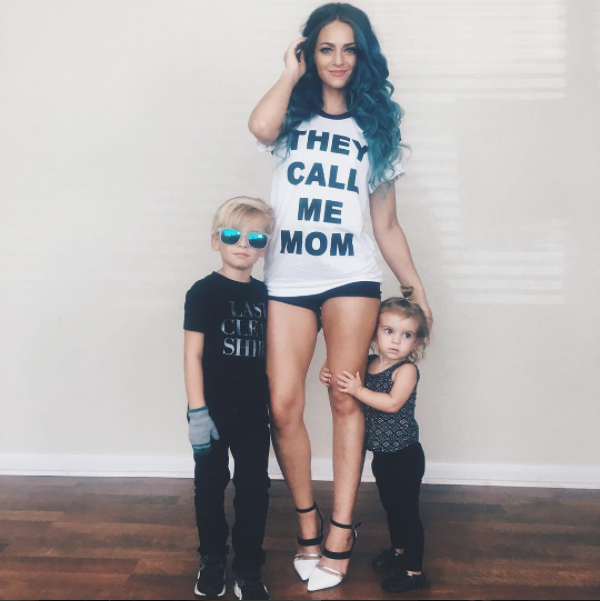 She's helped her kids — Oakley, 5, and Felicity, 2 — steal a kiss in mid-air…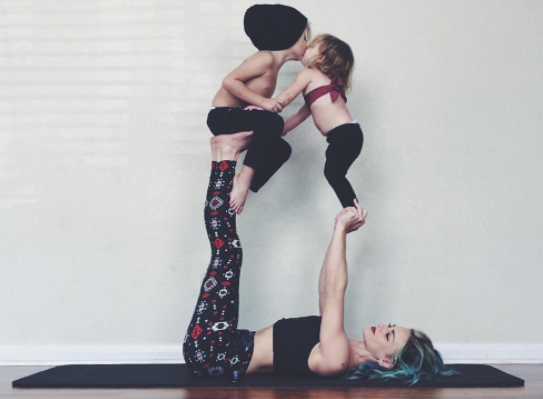 Perform some backbends…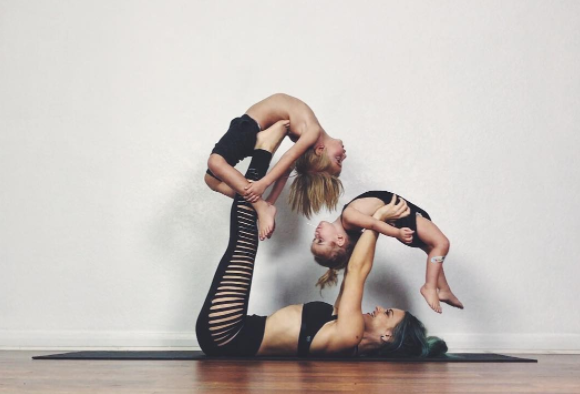 And nail this counterbalance pose.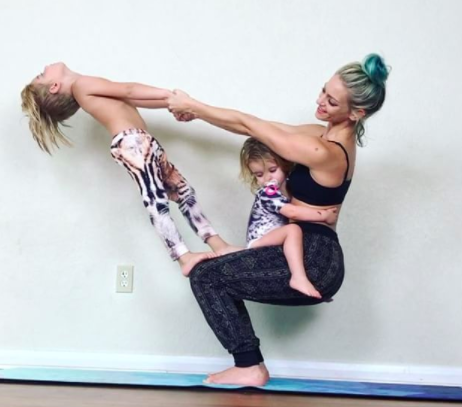 Charity started doing yoga after the birth of her first child to get back in shape, and kept doing it while pregnant with Felicity.