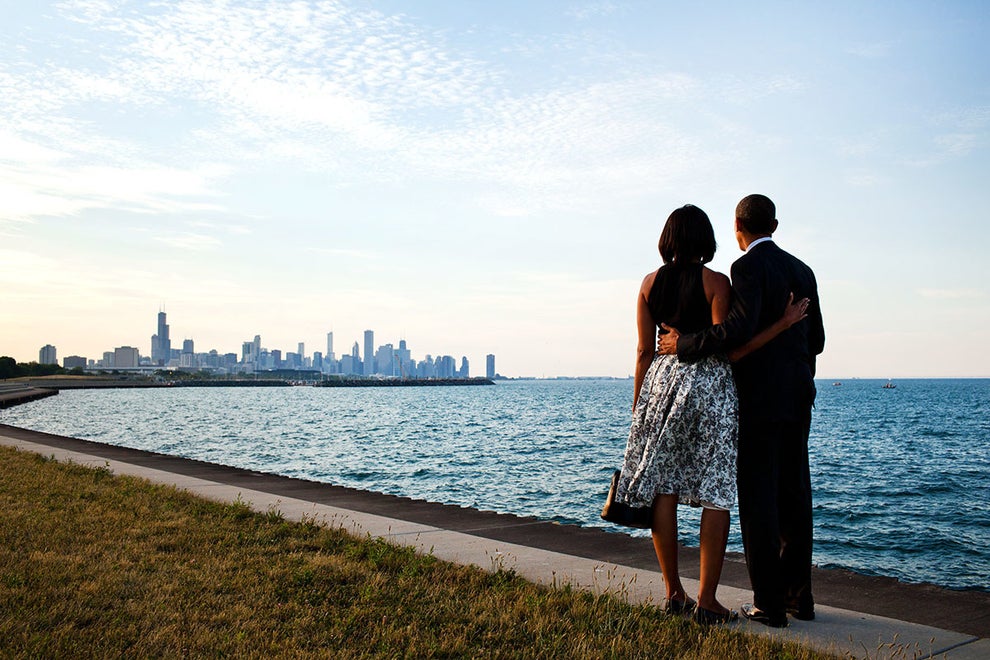 Pete Souza / The White House
The Obamas look out at the Chicago skyline on June 15, 2012.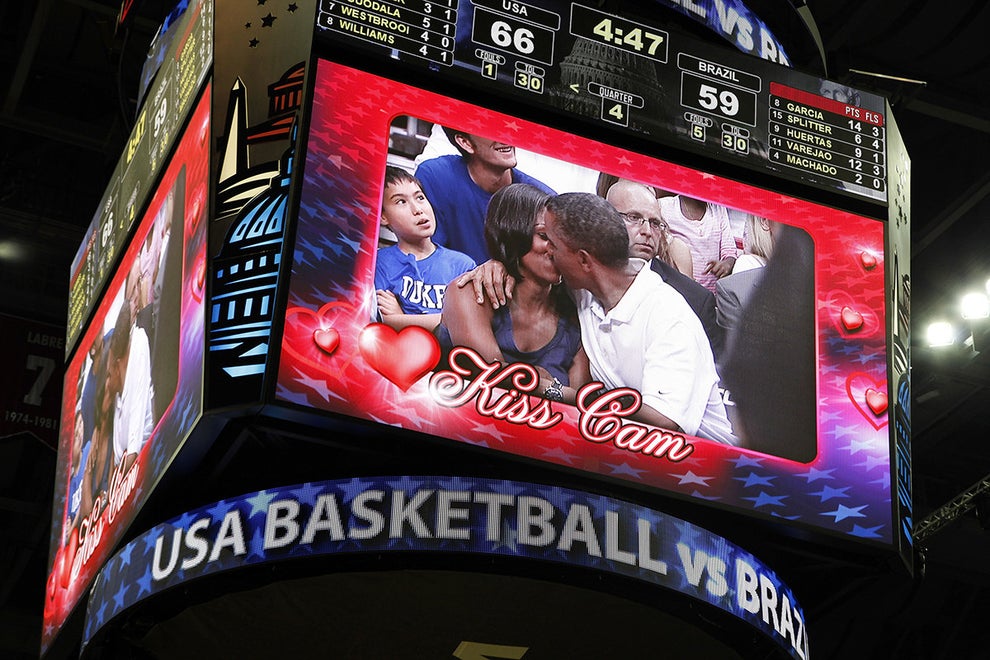 / Reuters
Barack and Michelle Obama on the "Kiss Cam" during an Olympic basketball exhibition game between the United States and Brazil men's national teams, in Washington, DC, on July 16, 2012.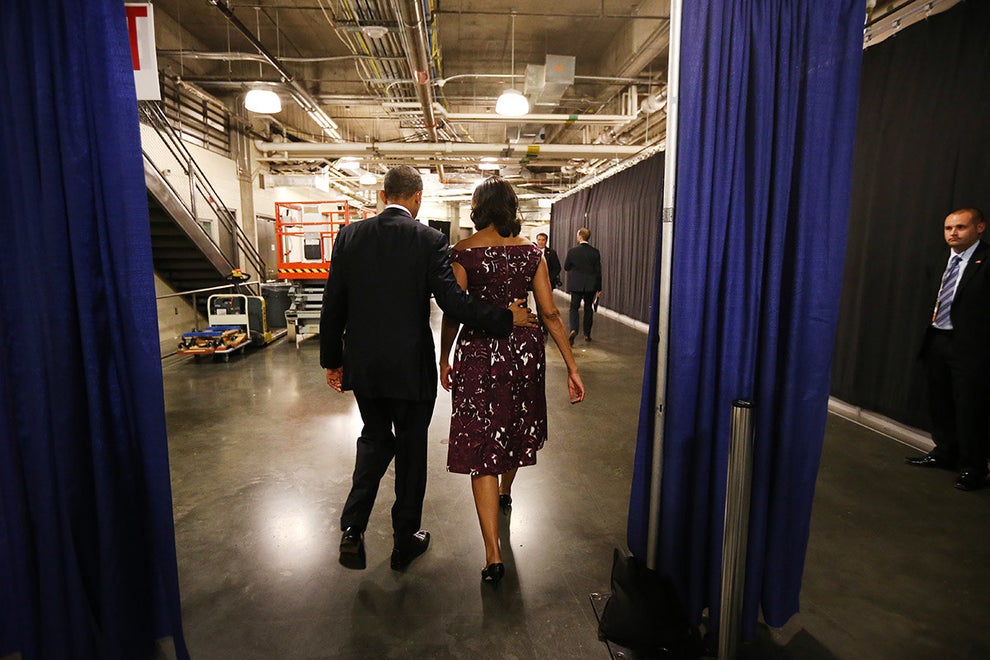 Pool / Getty Images
Barack and Michelle Obama walk to their car following his speech at the Democratic National Convention on Sept. 6, 2012, in Charlotte, North Carolina.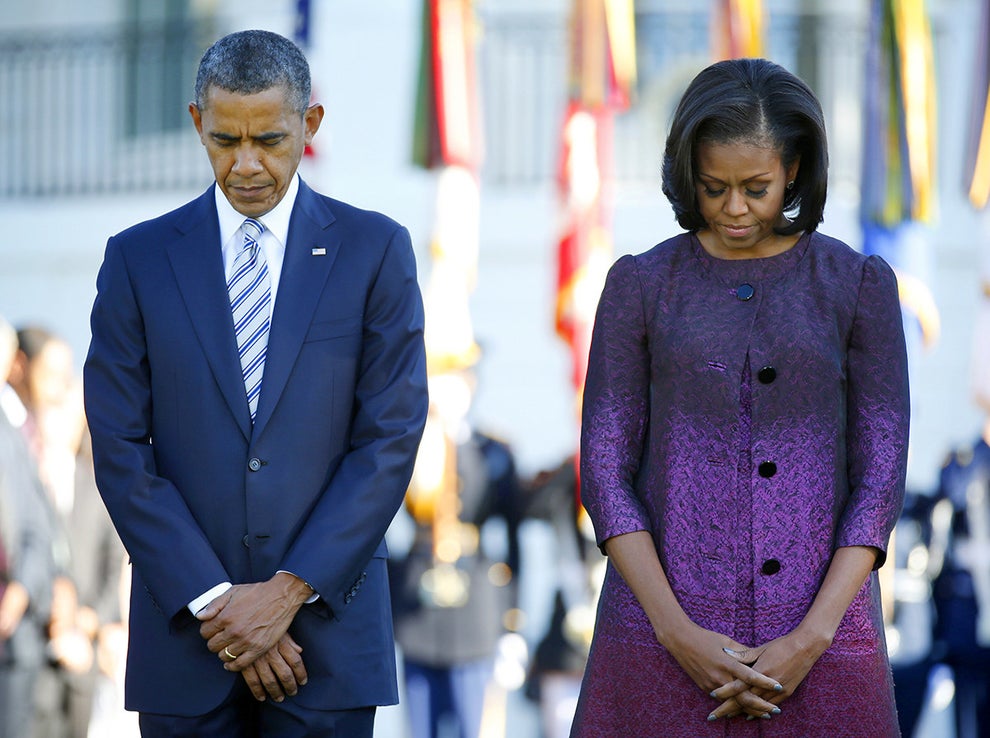 Carolyn Kaster / AP
Barack and Michelle Obama, joined by members of the White House staff, pause during a moment of silence to mark the 11th anniversary of the Sept. 11 terrorist attacks, on Sept. 11, 2012.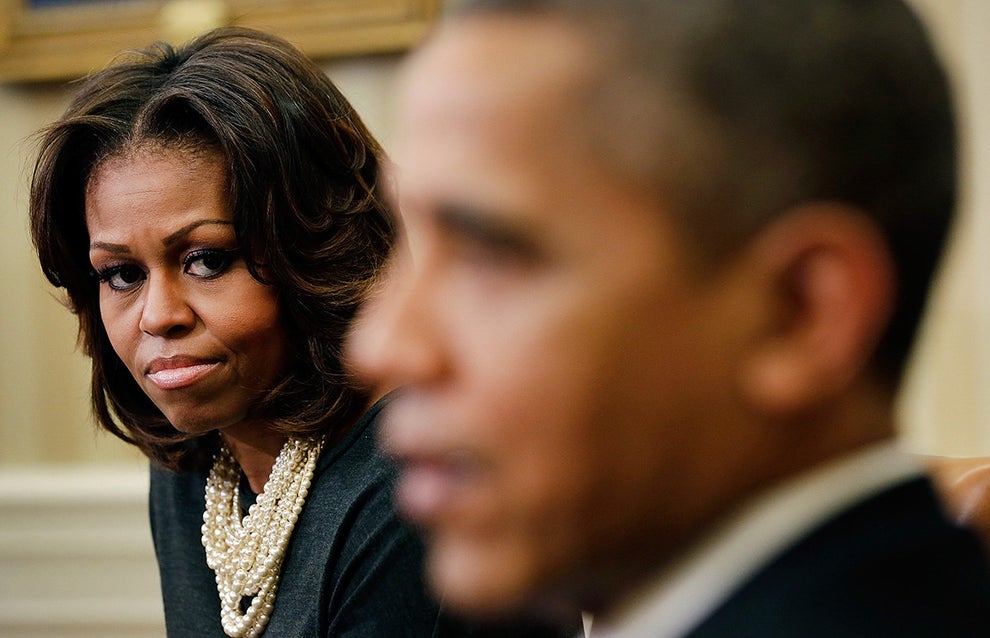 Win Mcnamee / Getty Images
Michelle Obama listens to her husband's remarks following a meeting with a group of mothers in the Oval Office on Dec. 18, 2013, to discuss how health care reform affects their families.