They also bring back their famous handmade candy canes.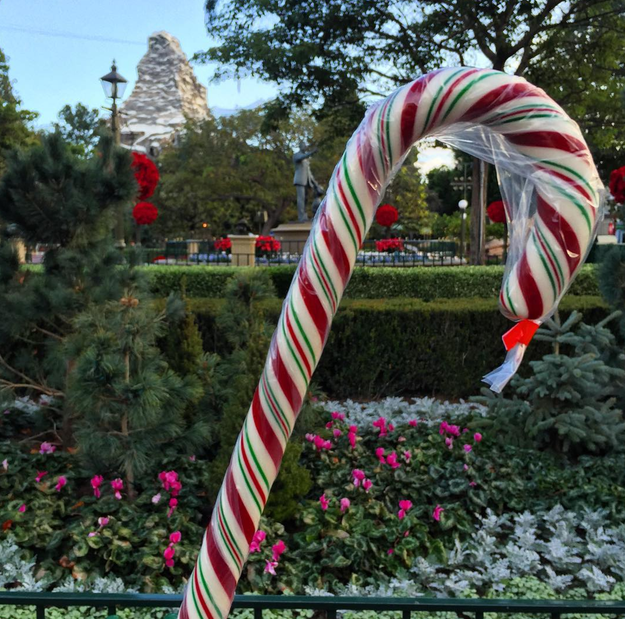 These candy canes are so popular that guests are limited to buying two each. If you're at California Adventure, you can find the candy canes at Trolley Treats.
4.

It snows every night!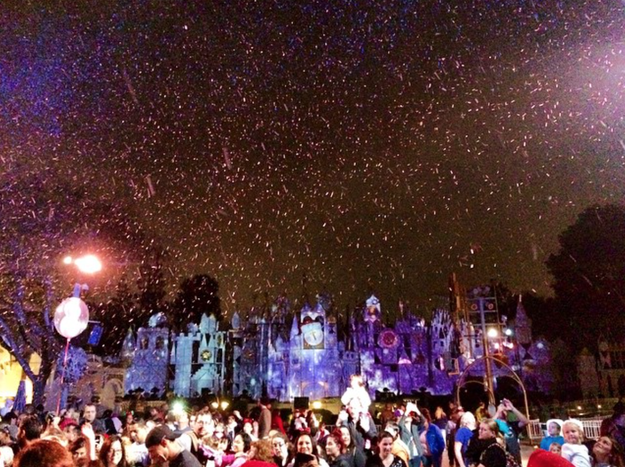 The snow is actually made from soap suds, and falls in areas near the castle and It's a Small World every night after the fireworks.