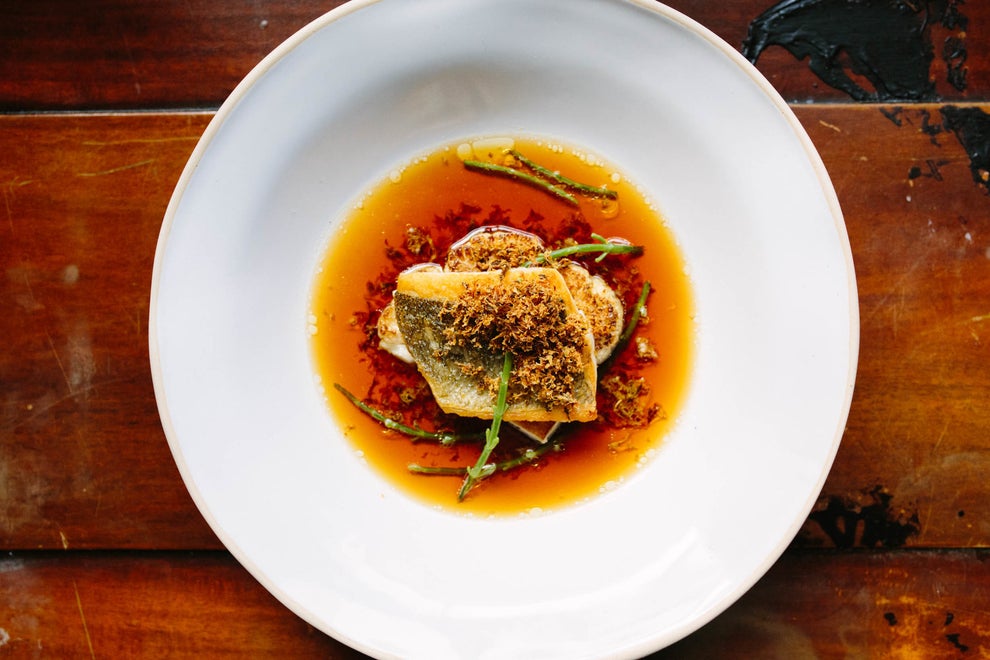 Jessica Jill Photography
Located in an unassuming spot above BYOC's Liverpool Street branch, this is the first permanent venture from James Cochran, aka former chef at two-Michelin-starred The Ledbury. Now is the time to go and sample the Michelin-standard cooking, while it's still reasonably priced and not impossible to book.
PS: While there are all manner of glorious things on the menu, it's the Caribbean jerk chicken that you should be ordering.
2.

L'Enclume, Cartmel, Cumbria

L'Enclume

My parents recently drove up to Scotland to get a ferry back home to Ireland, and decided to stop here for lunch. That was last year, and I have not heard the end of it since. The way they tell it, L'Enclume has the best views, atmosphere, and food in the whole of the UK. In fact, no restaurant outside of London has been recommended to me more than this one.

If, like me, you have become a terrible Londoner who doesn't venture much outside the M25, let L'Enclume be your foodie pilgrimage this year.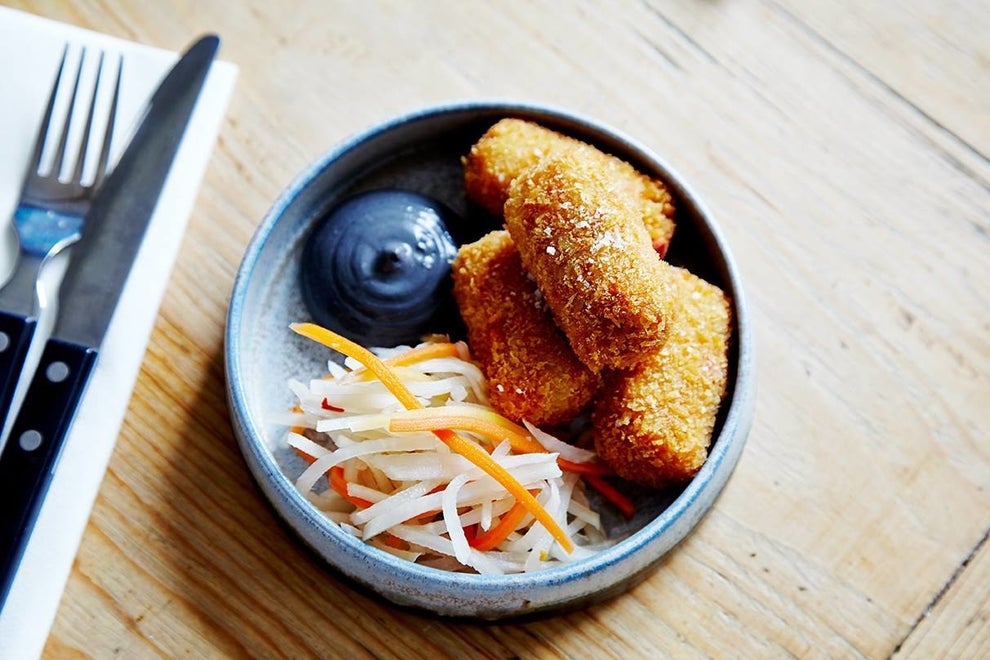 Fish Kitchen
There's something about small plates that just drive me wild. It's probably born from my overwhelming tendency for food envy, which small plates fix – rather than jealously watch your dinner buddy eating and wonder if you've made a mistake, you can try everything. And in the case of Fish Kitchen, their small plates are definitely necessary; even the most immune to food envy among us would be hard pushed not to want to try every morsel of seafood on the menu.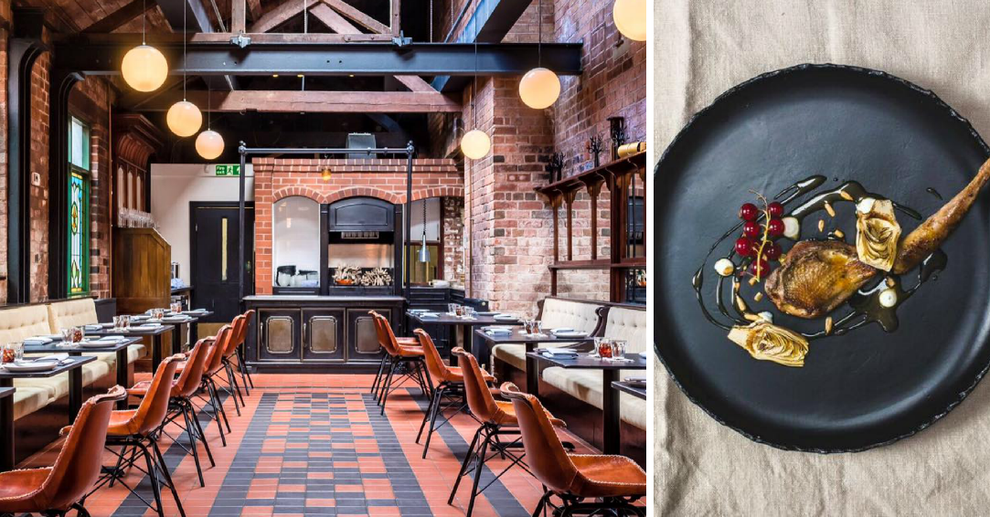 Two Cats
Is Baltic-Russian cuisine the new It food of 2017? If it's going to be a thing, like the culinary version of Gretchen Weiners, Two Cats will be the ones to make it so. Hidden in the jewellery district and marked only by a black cat sign, the restaurant is run by Niki Astley as something of a love letter to his Baltic-born girlfriend – and so far he's doing a brilliant job of making fetch happen. Though to be frank, anything cooked by this chef, whether it's Baltic or Brummie brown pea soup, will most likely taste amazing.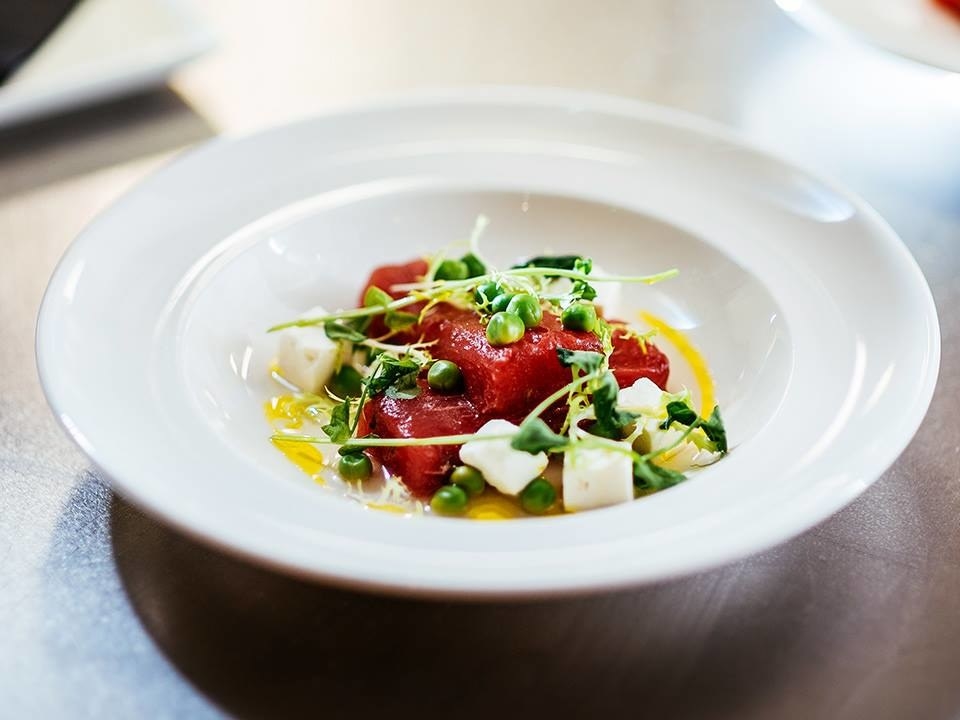 Owen Mathias Photography
A very cool new concept in dining, The Classroom can be found on the Cardiff and Vale College campus. The idea is that newbie chefs train on the job alongside more senior staff. If you're worried about being served squiffy food though, don't be – everything is more than up to par and showcases delicious Welsh ingredients, and you can leave knowing you've helped the next generation of chefs find their feet.