Remember Greg Wickherst? He's the single dad from Pueblo, Colorado who took a cosmetology class so he could learn how to braid his daughter, Izzy's, hair. Well, he's become a total pro since then and completely outdid himself this Christmas.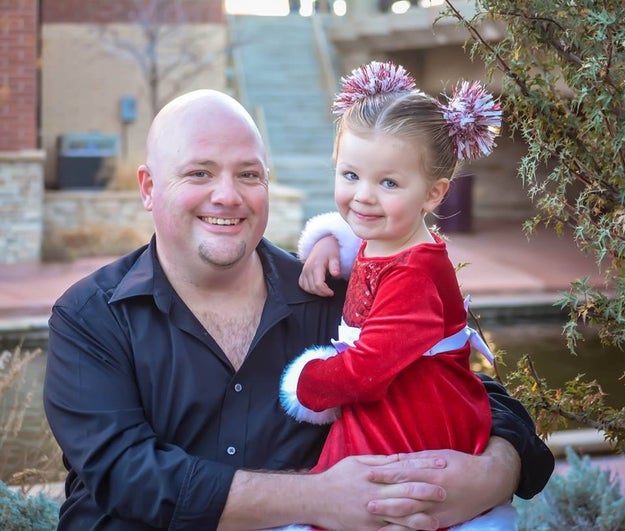 Greg Wickherst
Wickherst told BuzzFeed he celebrated the holiday season at Izzy's school by giving her extravagant hairstyles, like this adorable Christmas tree complete with presents.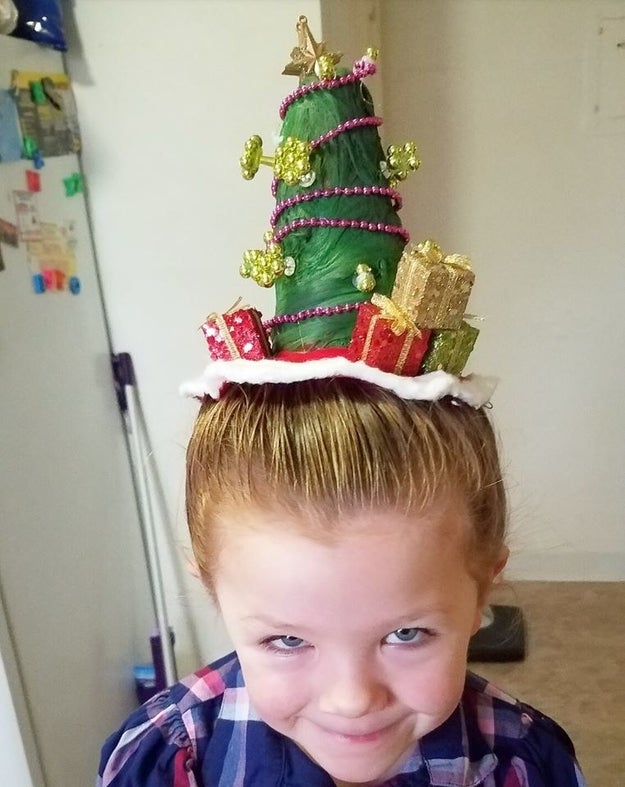 Greg Wickherst
He said the longest part was the prepping with the props, which took about an hour, and doing the actual hairstyle only took about 20 minutes. Wickherst added that the Christmas tree was his favorite because it inspired him to do more holiday styles.
He said their favorite style for school was for Ugly Sweater Day because, "the two of us stayed up late making the sweater ourselves."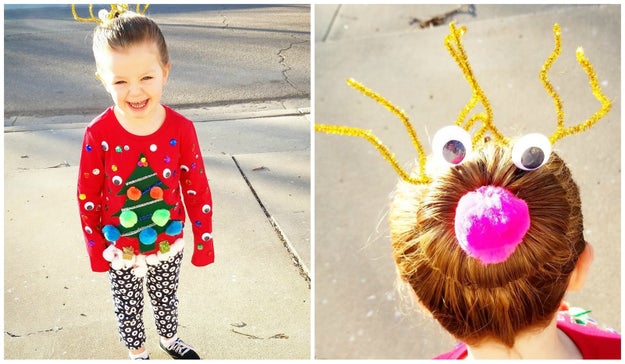 Greg Wickherst
He also transformed Izzy's hair into what he calls an "elastic Christmas tree" with green rubber bands. And, for another day, he made this Santa hat.