1.

The colorless Milk Blur Stick gives your face a flawless finish with hardly any work.
Wish you could walk around all day with your fave Snapchat filter IRL? Well, you may have met your match. The silicone-free Blur Stick minimizes the appearance of pores and fine lines to create a smooth, matte finish on every skin tone. Swipe it on your face and you're good to go. Other perks: The oil-free, vegan formula won't clog pores.
Get it for $36.
2.

Don't have time for lipstick but want a quick lip pick-me-up? Go for Winky Lux's Flower Balm.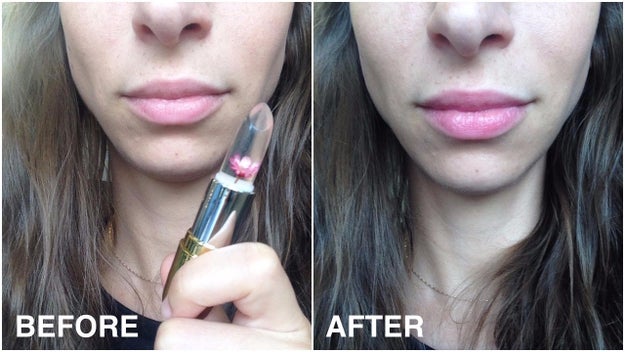 Alison Caporimo
Yes, this is that super cute clear lipstick with a flower inside of it. What I love about it most is that it goes on like a super moisturizing balm, but it transforms into a unique pink color according to the pH balance of your skin.
You can buy it for $14.
3.

To clean up any eyeliner mishaps ASAP, try the Clean-Up Pencil from Nudestix.

Draw over stray makeup (like a serious mascara smudge) with the pencil and it will come right off.

Get the pencil and sharpener for $24.