There's no reason to drag this out, people: JUST LOOK AT THIS BEACH.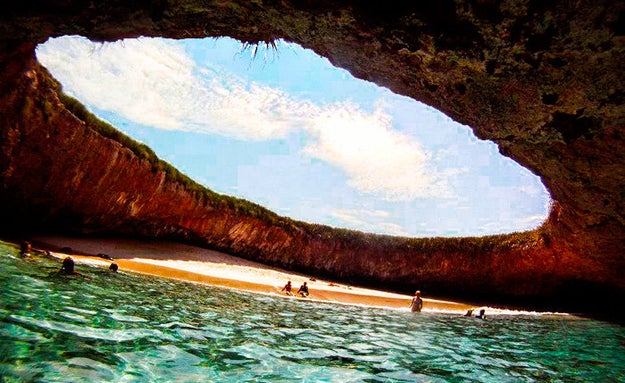 NO, your eyes are not playing tricks on you. This is in fact real. APPARENTLY, YOU CAN *SWIM* TO HEAVEN'S PEARLY GATES.
Playa Del Amor is a surreal secret beach located in Mexico's Marieta Islands.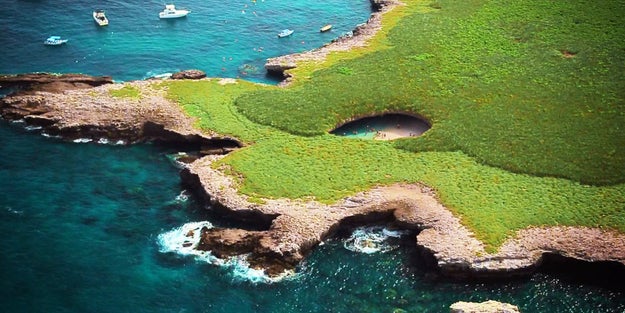 The islands are part of Puerto Vallarta off the coast of Nayarit, Mexico.
This godly white sand paradise is actually made from a gaping hole in the island's surface.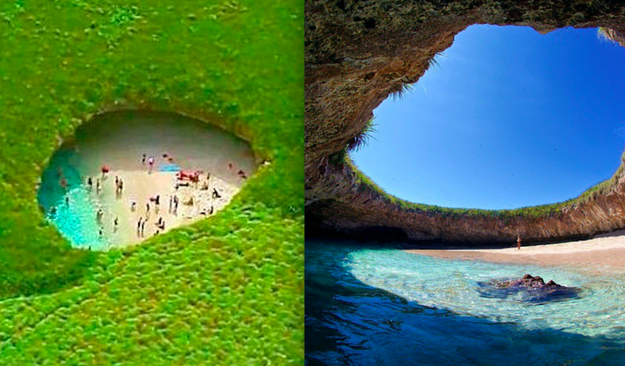 The origin of the beach is unknown, but geologists believe it was created by an explosion as the islands were used as target practice for the Mexican army around the 1900s.
To reach the beach, visitors must swim through a short underwater tunnel.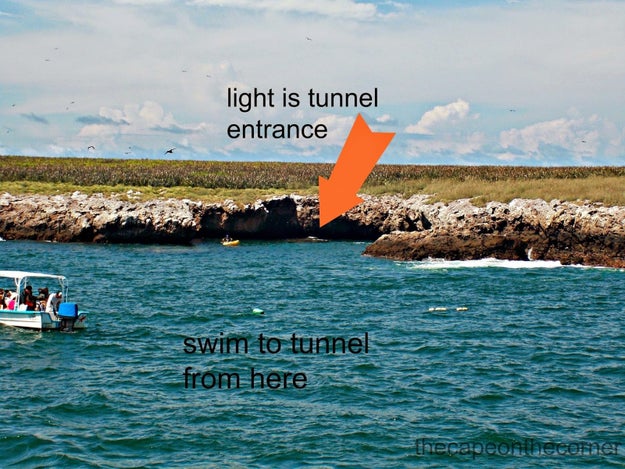 Say it with me: "ADVENTURE."
After about 5 minutes in the tunnel, YOU ARRIVE IN HEAVEN….
Peak season for the beach is January through March. To avoid tourists, visit during the spring.
H*E*A*V*E*N*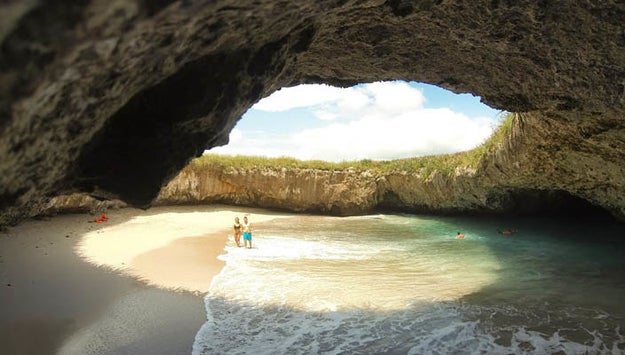 Oh, look at those two angles.
!!!!!!!!!!!!!!!!