1.

Understand what EXACTLY it is that you're looking for in a diamond.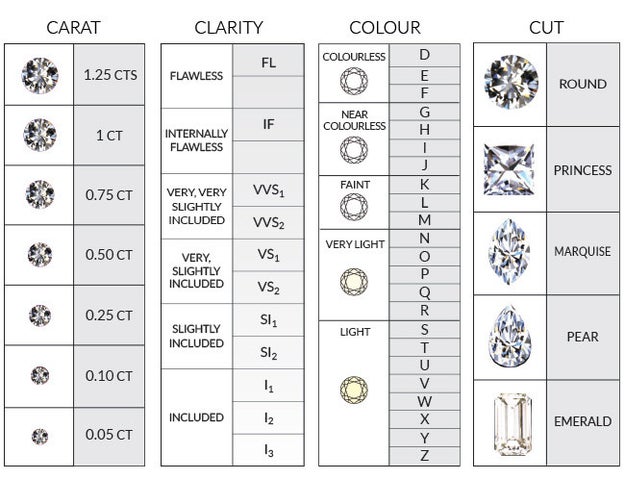 Remember the four C's (carat, clarity, color, and cut).
2.

Know what different size carats would look like on your finger.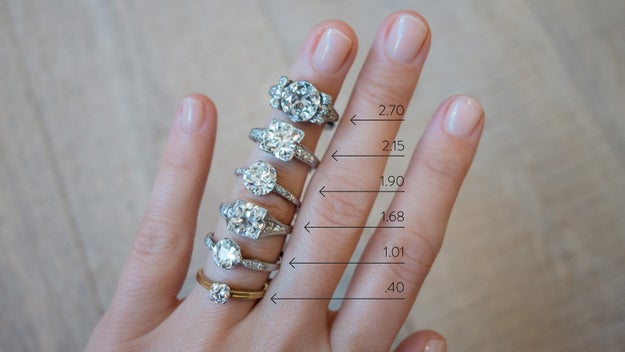 Carats refer to how much the diamond weighs. Looking for a ring with a more delicate feel? Consider a smaller diamond (like a .40 carat).
3.

The's a big difference between a 1 carat and a 2 carat diamond.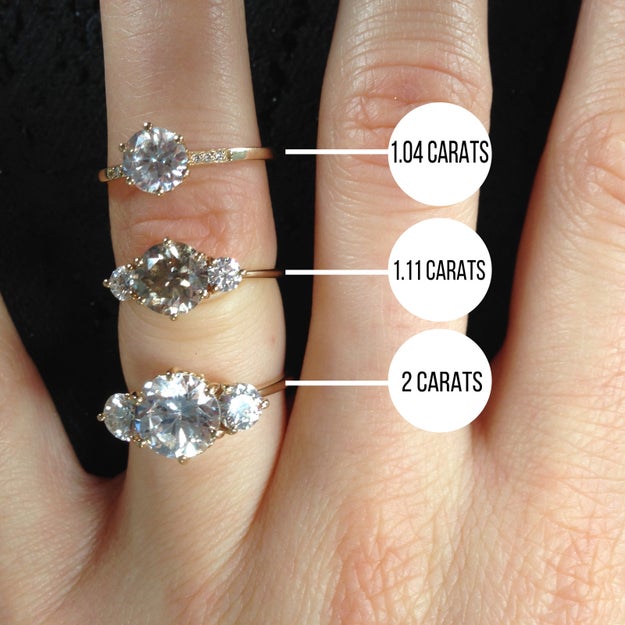 Alison Caporimo / BuzzFeed
If the difference between the two feels too great, you might want to consider something in between.
4.

Get a handle on diamond and gemstone cuts.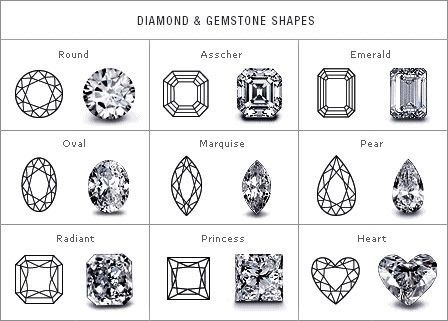 Maybe you've always pictured a radiant diamond, but have you thought about asscher?
5.

If you're considering a diamond, think about if you want it cut for *sparkle* or ~color~.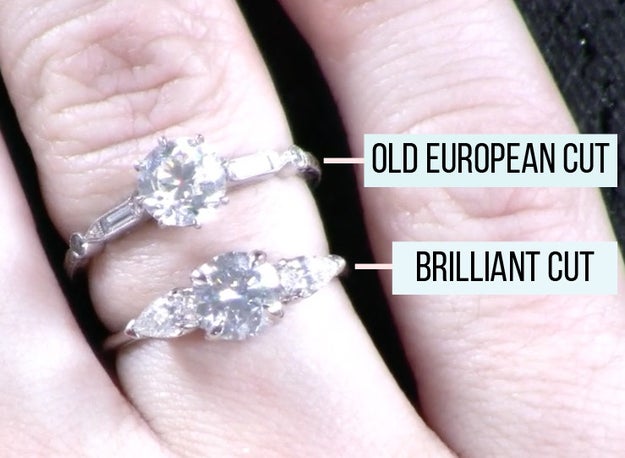 Alison Caporimo / BuzzFeed
Round brilliant and old European cuts both have either 57 or 58 facets, but the placement of those facets gives each cut a unique look, according to jewelry brand Erstwhile. While vintage diamonds were cut for color, modern round brilliant diamonds are cut for sparkle.
6.

Here's a closer look at the difference between the two: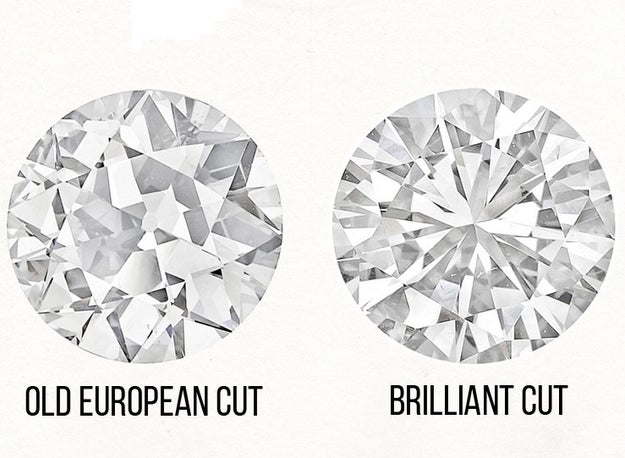 A brilliant diamond or gemstone is cut to have numerous facets on the top and bottom of the stone, which makes it reflect and refract a lot of light. A great way to think of a brilliant diamond: "If you were to draw a diamond on a piece of paper, it has that pointy bottom," Rachel Thames, buyer and manager of Brooklyn-based jewelry store Catbird, told BuzzFeed.
7.

If you want a big stone (without the $$$), look at rose cuts.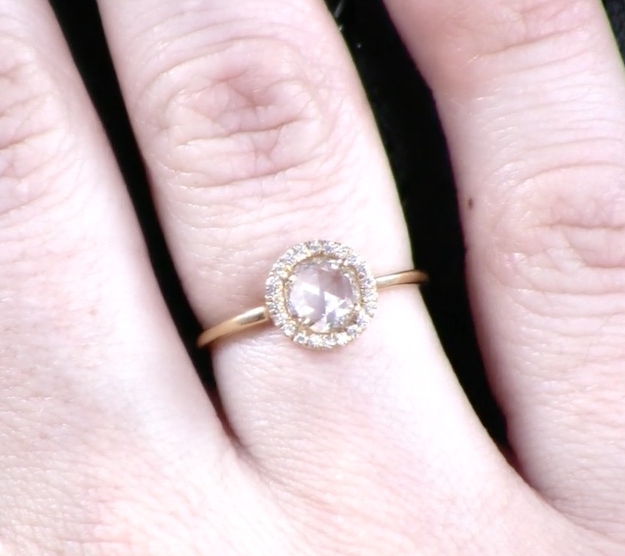 Dorsey Shaw / BuzzFeed
You know how we said that brilliant cut diamonds have that pointy bottom? Well, a rose cut has a flat bottom, which means that the stone can have a large appearance while still weighing considerably less. "Prices tend to go down on a rose cut stone since you're getting less carat weight," jewelry designer Anna Sheffield told BuzzFeed.
8.

See how rose cuts compare to brilliant and old European cuts:

Rose cuts are slightly transparent, which can lead to a really delicate look. "Rose cuts catch the light beautifully, but in a more pretty and subtle way," Thames said.