Bullet Journaling is all about writing down your to-do's and personal notes in concise sentences and bullet points (using special special symbols to keep track of your progress).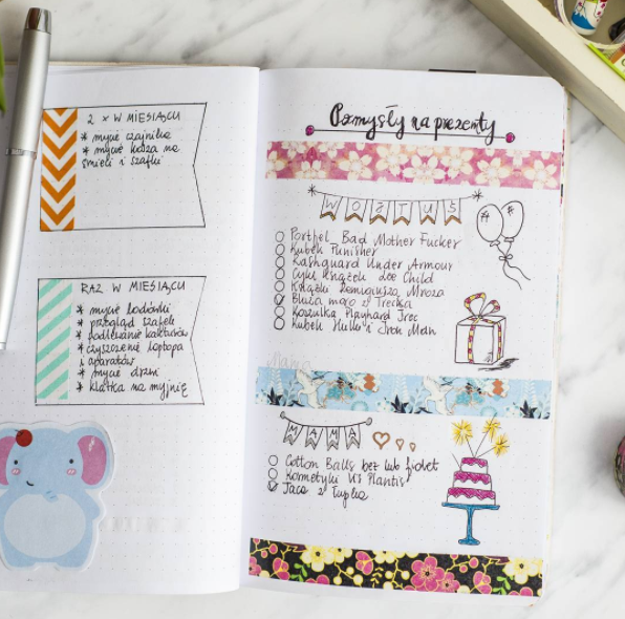 In the journal, each section is separated into: daily, monthly, and long-term to-do lists. There can also be other sections in your journal to help you organize your thoughts and remember things that you need. The goal is to become organized and also to write down anything that pops into your head throughout the day.
Although there are no rules for how to use it, you can read about its origin here (and also learn some useful tips).
Main tips to start planning your 2017:
1.

Begin by getting a new notebook and something to write with.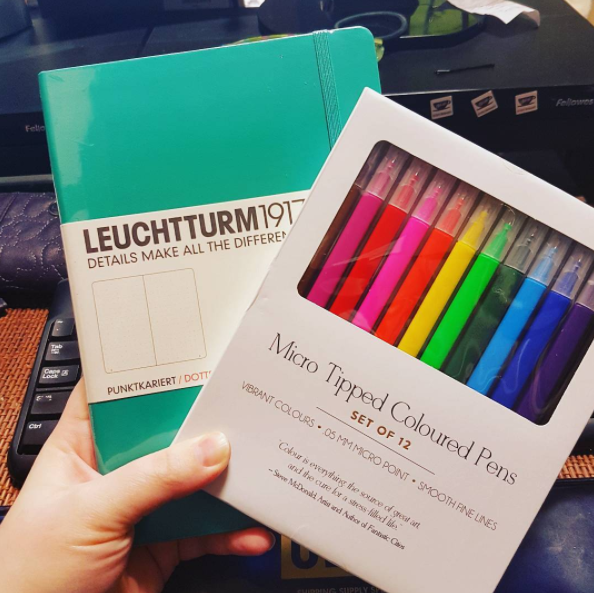 You don't need to spend a ton of money. Just take a simple notebook with blank pages (with or without lines) and have a pencil and/or pen (maybe even of different colors) at hand to decorate its pages to your heart's content.
2.

Know that this type of organizer can also work as a personal diary.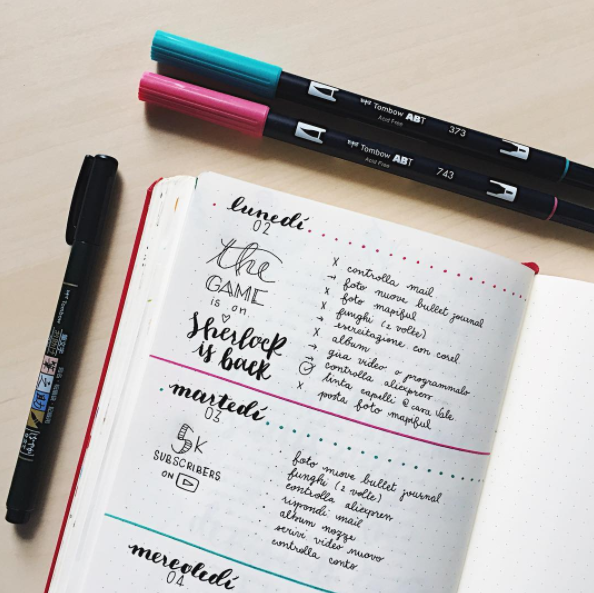 Write down your daily to-do lists, your short- and long-term goals, motivational phrases, schedules for habit-cultivating, and even your achievements (it's always good to give yourself a pat on the back from time to time!).
3.

The idea is to do everything by hand.
This is an ideal activity for people who enjoy making to-do lists, those who love putting their ideas down on paper, and all those who have a soft spot for pretty-looking stationary.
4.

Use the space on the page however you think is best.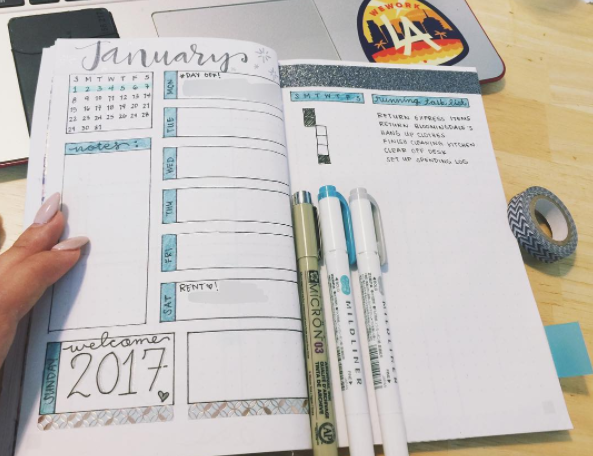 Again, there are no rules to organizing your journal. It's just recommended that you do it with some degree of order, so that it keeps you, y'know, organized.
You can also check out the hashtag #BulletJournal on Instagram for more inspiration.